Aidan Minto and Itzel Barbiere earn $1,000 Iain Wilson Character Through Competition Awards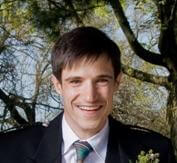 Philadelphia, PA —
The Wilson Awards committee, in partnership with Orienteering USA, is pleased to announce the winners of the sixth annual Iain Wilson Character Through Competition Award. This award honors the memory of Iain Wilson by recognizing young athletes whose efforts demonstrate character through their commitment to growth and improvement in the sport as well as their contribution to the orienteering community through service and teamwork.
This year's winners, Itzel Barbiere of Suncoast Orienteering Adventure Racing Club and Aidan Minto of Indiana Crossroads Orienteering Club, will each receive a $1,000 travel grant.
---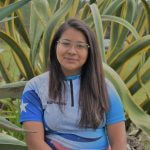 Itzel, a resident of Bushnell, Florida, is currently enrolled at Lake Sumter State College. She aspires to a career in nursing, and hopes to someday become an orienteering coach who can "teach the newer generations of orienteers." Currently, Itzel is on the Junior Development team and hopes to someday challenge for a spot on the national team. She is a three-time Florida State Champion and was fifth in the nation for orienteering on the Brown Course at the 2018 Navy National JROTC Invitational. She recognizes that "training is a way to become a better you." Orienteering, Itzel writes, "defines me as a person by giving me confidence and motivation. I fell in love with the atmosphere around me every weekend." The members of the selection committee were excited by Itzel's recognition that the benefits of Orienteering extend well beyond the course and the competition. Itzel's NJROTC leader Victor Martinez writes, "Itzel Barbiere exemplifies the 'whole cadet' model, excelling in academics, athletics, leadership and service to others as a role model student, cadet, and citizen. Her commitment to her success and, most importantly, to the success of others is unmatched." The IWA selection committee is confident Itzel is someone of outstanding character who will be giving back to the sport of orienteering for many years to come.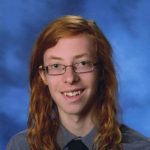 Already orienteering at a very high level, Aidan is a rising star among young orienteers, but what caught the attention of the selection committee was Aidan's work ethic and internal drive. He writes, "My orienteering experiences have made me realize that in any pursuit in life, there is always work to be done. I know that to achieve true excellence, I need to work harder than I ever have before." At the same time, Aidan recognizes that orienteering provides him time among "the wonders of nature," and he talks about escaping the pressures of school and day-to-day tasks when he writes, "Training and competition is a way for me to distance myself from the challenges of everyday life." Aidan is a resident of Indianapolis, Indiana, and excels in running and French horn, as well as academics and orienteering. As his high school track and cross country coach, Taylor Marshall writes, "Aidan is a student-athlete of tremendous character. He is principled, inquisitive, and balanced." A motivated and determined young man of strong character, Aidan's work ethic will lead him far.
---
Marc Balcer, Co-Chair of the Award Committee, observes, "We were heartened to see so many applications that reminded us of Iain's spirit. Both of our 2019 awardees described how orienteering transformed them from shy individuals into passionate advocates for the sport whose voices are heard both through their actions and words."
"Orienteering USA is thankful to the community that supports the Wilson Awards for their continuing support of young orienteers," writes Clare Durand, President of the Board of Directors. She continues, "We admire their efforts to provide opportunities for our athletes that might not otherwise be available."
---