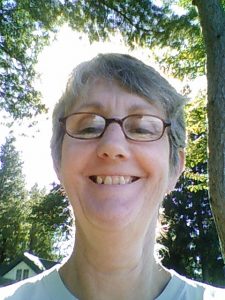 Donna has published Orienteering North America (ONA) for the past twenty years. During her tenure the magazine has continued to serve as a significant communication tool for OUSA and as a primary benefit for our members. This is a labor of love for Donna, with OUSA funds only covering the basic costs of publication.
In addition to her exceptional work with ONA, Donna also served on the OUSA board for 11 years (2005-2016). Among the positions she held were Secretary and VP Marketing. She was an excellent administrator in this capacity.
Donna also championed National Orienteering Day (NOD) and for years served as the primary point of contact for clubs participating in this initiative. She coordinated a nationally publicized schedule of NOD events, secured sponsors, and distributed sponsor and OUSA materials to the clubs. She kept NOD going until it was superseded by World Orienteering Day.