In 2018, I set the goal of being selected to represent the U.S. at the Junior World Orienteering Championships (JWOC). A year of steady training, both physical and technical, led to good runs at the Junior Nationals in April; and, thanks to a generous grant from NEOC, I was on my way to Denmark!
When we first got to Denmark we had a week with all 18 U.S. athletes (JWOC team, JWOC alternates, and just very involved National Junior Program members) during which we did lots of technical training to get used to the Danish terrain. Danish terrain is quite different from the terrain here in New England—they barely have any rocks! Some of the woods barely had any undergrowth, because it was maintained, which made for some fast and easy running. Other areas had young pine trees that made for some thick green. During that week of training we worked to get our technical speed up, did team building exercises (check out the Junior Team Facebook page for some pretty entertaining videos), did strength training (before breakfast every morning as a full team), and, most importantly, played cards. Oh wait…that's not right. Sorry. Orienteering was definitely the main focus….
After the first week, the JWOC team headed to the official JWOC accommodations, the dorms of a local university. Being in the official accommodation allowed us to get to know and socialize with teams from different countries. We all ate dinner together in the dining hall, and a lot of times we were joined by the South Africans and Lithuanians who we got to know quite well. The relationship building between teams is something that the International Orienteering Confederation prioritizes during JWOC.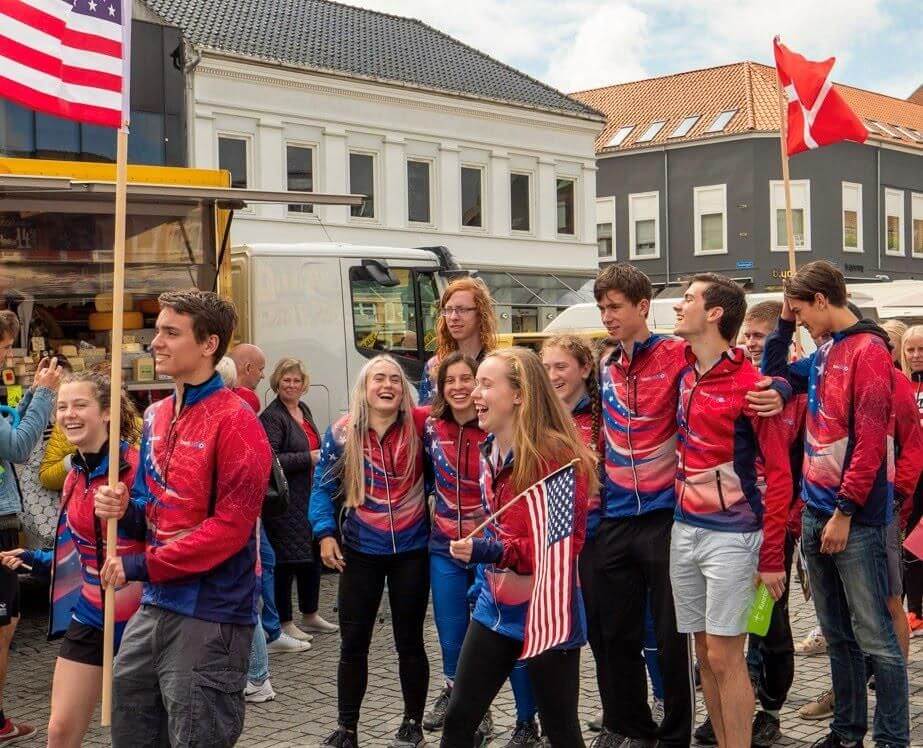 The week of JWOC started with an opening ceremony in which all of the teams paraded through the host town. It was the first time all of the teams were together which was overwhelming, but also very exciting. Following the opening ceremony, we went to the model event for the long and sprint which allowed us to see the terrain and what the mapping style was like. The long training helped me to see what each type of green was vegetation-wise, which would be possible to push through, and which to avoid completely. While out in the woods there were athletes from many teams, so there were constantly people running near you which was interesting and very different from running in the U.S. For the sprint model the whole team walked around together and discussed mapping styles, especially what features would be mapped, and what wouldn't. When we got back to the dorms we also attended the technical model. This involved learning the start procedure–when to get the GPS tracker, all the different SI Air checks, and what would happen at the start line with maps—as well as the types of control stands that would be used for each race, and the finish procedure.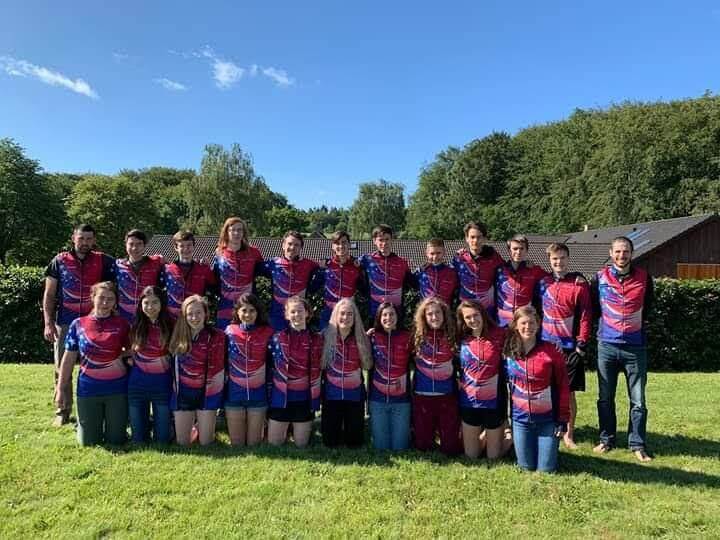 The first race was the sprint which was in a small town about an hour away from the dorms. I didn't have a perfect run, but it was a good way to experience my first JWOC race, and I knew I still had many to go. The second day was the long which required an interesting style of orienteering with lots of finding routes to connect trails and avoid climb. I made a lot of mistakes as I learned to deal with the pressure of international competition, and I physically crashed halfway through, but it was still fun.
Two days later it was time for the middle qualifiers—the best race of my week. With one three-ish minute mistake and limited others under 90 seconds, I managed to qualify for the B-final, which was quite exciting as a first year JWOC athlete. Sadly, the middle finals the following day and the relay the day after did not go as well as I had hoped. This did leave me extremely motivated for next year, though, and I learned a lot that I can take with me for years to come.
The JWOC races ended with a coaches race for which athletes from all over joined together to cheer on each other's coaches, which was a cool bonding experience. The day after the team moved out of the dorm and spread all over as some headed back home and others stayed in Europe to travel and orienteer more.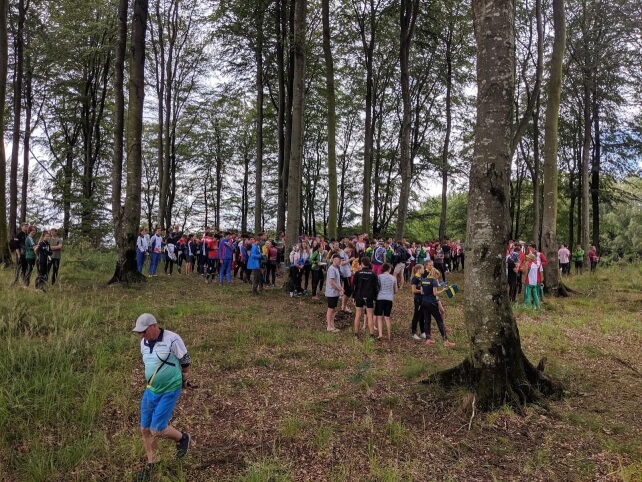 I continued my travels in the UK, spending a week at the Scottish Six Days. I stayed at the event campsite where many juniors from the UK were also staying, so I got to know them a bit. It was a really interesting week with many different types of terrain which required different skills. Some days were a lot more technical and others less so, requiring more physical speed. I was able to apply my experience from Denmark, and with that came a number of strong races. There were 28 athletes in F17-18, and I finished 8th overall.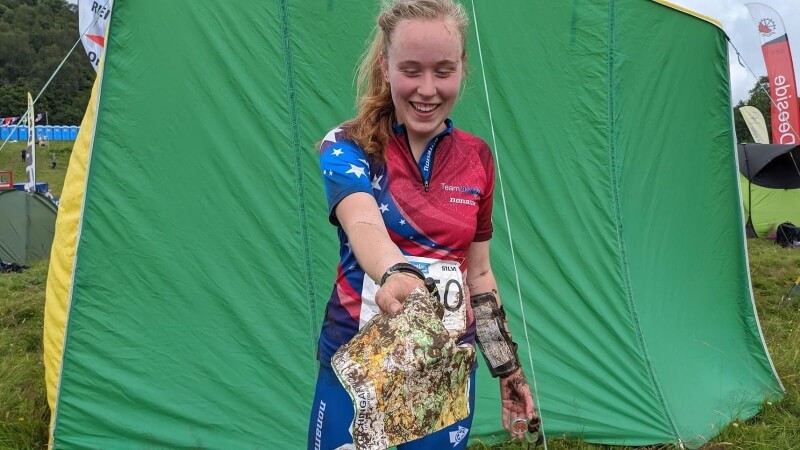 NEOC's generous grant helped to make this trip possible. Thank you to everyone that supported my trip to Europe and my year of training—I couldn't have done it without your support.