Welcome to the new Orienteering USA website. We hope you like the adjustments.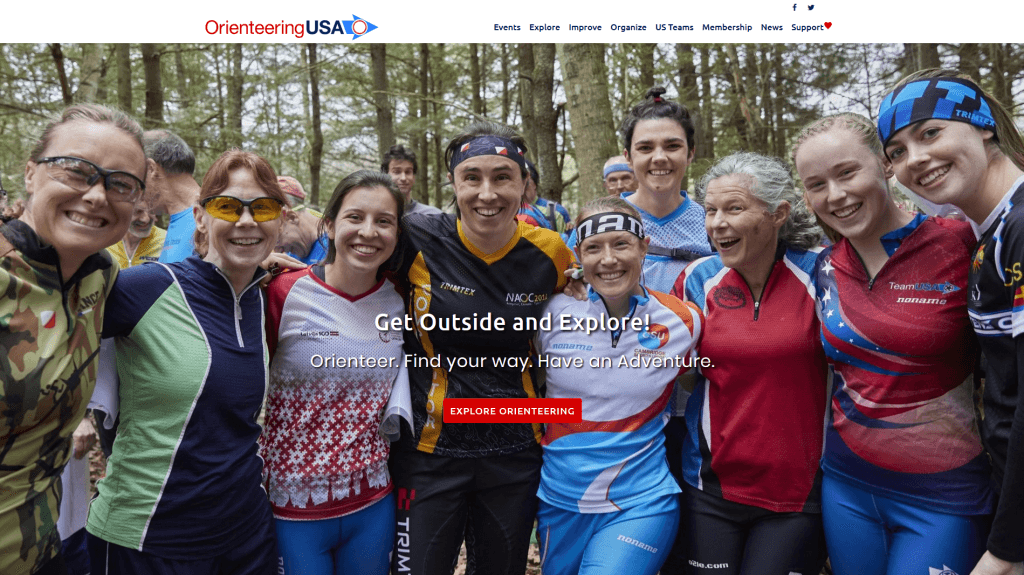 Please update any links to Orienteering USA website as our site organization has dramatically changed. If you don't update the link, you will be redirected to the homepage.
Thank you to Bob Forgrave and the many people who made up his focus groups for providing great feedback. Thanks to Dave Yee for selecting and to Dave Yee, Ken Walker Jr., Julie Keim, and others for providing us with great photos. Special thanks to Jennifer Laughlin for server-side backside support which made this all possible.
If you visit the member portal or make a donation, it will still look like the old website for now but still function appropriately. We are working on updating this section of the website. If you do attempt to visit any link on the old navigation, it will redirect you to the new homepage.
Also, keep in mind that this is a dynamic project. It is a living site that can be edited and updated as needed. Please submit any comments, suggestions, corrections, or compliments using the Contact form.