The USA Junior Team Executive Steering Committee (JTESC) is excited to welcome and introduce to you our new Junior National Coach, Oskar Andrén! Oskar is a 25 year-old Swedish elite orienteer, with some impressive results, and continuing ambitions for his own orienteering career. He is currently living in Trondheim, Norway, where he is studying Science of Human Movement at the Norwegian University of Science and Technology (NTNU).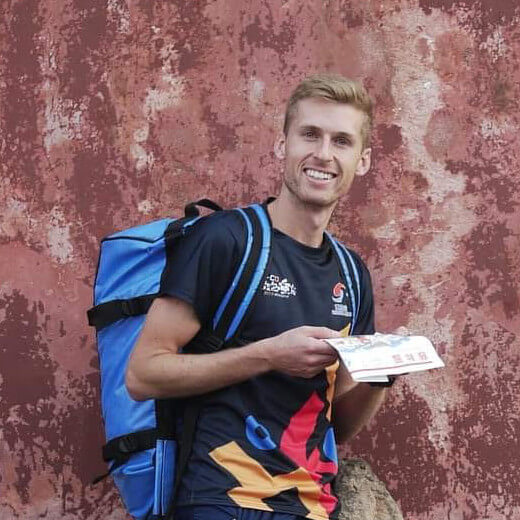 Last year, representing the Swedish National Team, he ran his first World Cup races in China, achieving 36th place in the Sprint, and 45th in the Middle. Other 2019 results included the Norwegian champs (Sprint 4th, Middle 5th, and Long 16th), and the Swedish champs (Sprint 4th, Sprint Relay 2nd, and Relay 5th). Oskar also had success during his junior years: He made the podium three times at the 2014 Junior European Cup (JEC): Sprint gold, Long silver, and Relay silver.

Oskar has almost 4 years of prior experience coaching younger orienteering athletes. He worked one year at the orienteering high school in Hallsberg, Sweden, and, has worked 2.5 years (so far) at the Orienteering high school in Trondheim. Beside coaching at the schools, he helped organize training camps for the Norwegian junior national team and was a team leader at the 2019 JEC in France.

Oskar's own words to National Junior Program (NJP) members… "My ambitions for this job [are] to combine my knowledge, experience and ideas together with the experience that previous coaches had, [and] to help inspire you into being as good as you can be."

Please join JTESC in saying…
Välkommen Oskar!