Per Stensby died August 17 at age 89. A Norwegian, he loved orienteering – it was in his blood. He was one of the first in the early evolution of the sport in the United States intimately involved in the beginnings of USOF (now OUSA) and was a founder of Backwoods Orienteering Klub in North Carolina in 1978.  Per Stensby was the driving force behind the 1993 World Orienteering Championships held at Harriman State Park in NY serving as the Event Director. Per was also instrumental in the hosting of the Veterans' World Cup in Minnesota in 1997.
The following memoriam was provided by Sara Mae & Larry Berman (CSU), publishers of Orienteering North America from 1985-1999 and long time supporters of US Orienteering.
---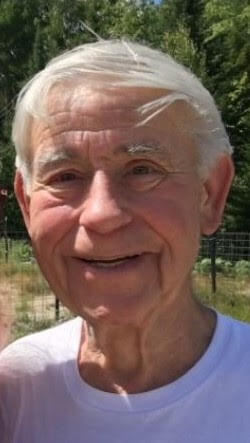 Orienteering in the USA should be very grateful to Per, because of his work for the sport here, and his ability to use his contacts in Europe, where he grew up, to promote the sport here. Per was born in Norway and came to the US in 1959; he started the Backwoods O-Club in North Carolina. Per served as OUSA President in the 1980s, and represented North America at the International Orienteering Federation Congress during that time. He was passionately devoted to our sport.
In 1987, he got the IOF to grant the USA the Orienteering World Championships for 1993 at Harriman State Park in NY. To help prepare us for these international events, he got the IOF to grant us a World Cup set of events in 1992 at Pawtuckaway State Park in NH. He had to work hard to convince OUSA officers and members that this would be good for US orienteering. He had to work very hard to get the big sponsors, who support these events in Europe, to support the events in North America for the first time. He struggled for funds to have the maps made, get the volunteers organized, make the technical arrangements, and the set up venues and accommodations. His enormous efforts resulted a quality set of events, a landmark in OUSA history, earning the respect of the rest of the O-world. Eventually, volunteers from O-clubs all around the country, attracted by the wonder of a world championships on home terrain, stepped forward to insure the success of the events.
Per's relationship with the OUSA Board was difficult at times, because they were worried that these events were too ambitious, and would result in OUSA going bankrupt. But between the sponsors and the USA Booster Club (donations from US members), the events resulted in a profit of $50,000. This helped fund the Veterans' World Cup in 1997, also arranged by Per with the IOC.
Per made his mark on US orienteering, and those of us who worked closely with him remember his drive and vision fondly. One of a kind, no one recently has come forward with Per's skills and energy.

We remember Per fondly, Sara Mae & Larry Berman