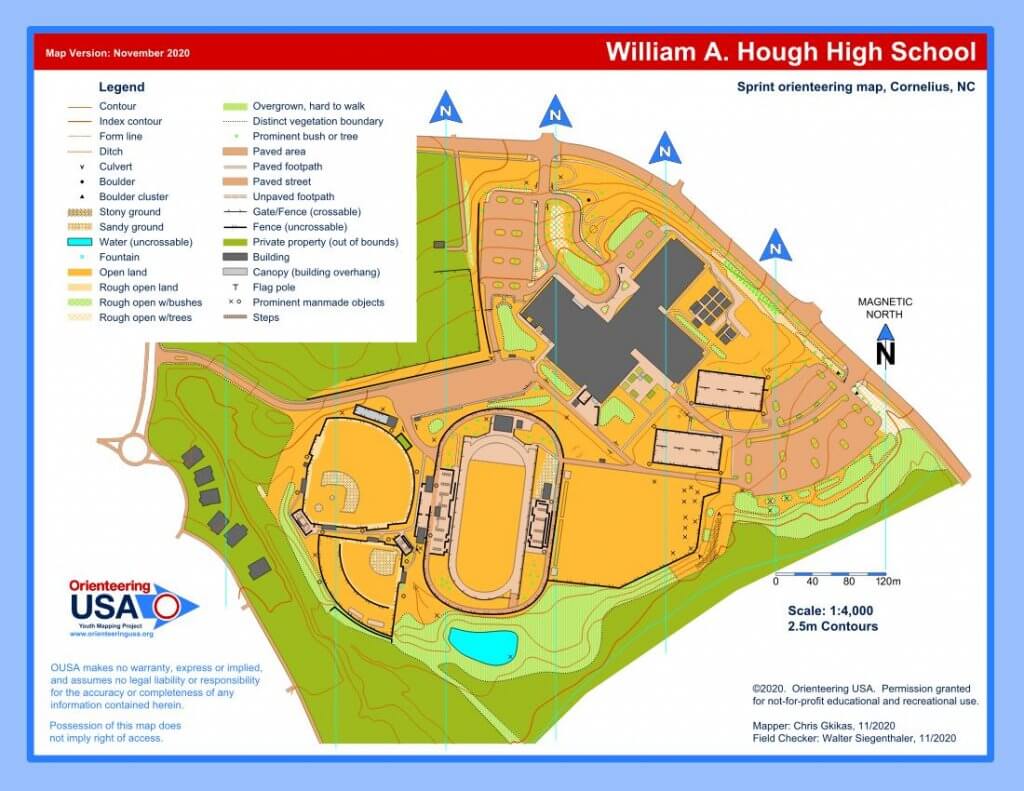 The Youth Mapping Program February Map of the Month feature is the William A. Hough High School in Cornelius, NC.  Due to Covid-19, the Hough HS JROTC unit has not met in person, says Walter Siegenthaler who provided the 'eyes-on-the-ground' field checking of the new map.  A multi-session series of virtual classes has been conducted via Zoom to about 45 cadets and it is anticipated that in-person use of the map will commence toward the end of the month.
Mapper Chris Gkikas (WNCOC) notes "This was my first time working with the YMP and it was a great experience from start to finish. Jon (Campbell) is a fantastic map consultant and effectively raised my mapping and drafting skills to a whole new level.  The map was drafted entirely in Open Orienteering Mapper, a free and open source alternative to the industry standard OCAD."

Are you interested in flexing your cartography skills and joining the growing team of YMP mappers?  Sign up here.  Note: Mappers for the YMP are remote cartographers with field checking performed by persons from the recipient organization collaborating with you remotely as well as support from the core YMP consultant.