The US Senior Team Review Panel, consisting of Peggy Dickison, Glen Tryson & Jeff Saeger, are pleased to announce this year's team to compete at the World Orienteering Championships to be held in early July in the Czech Republic.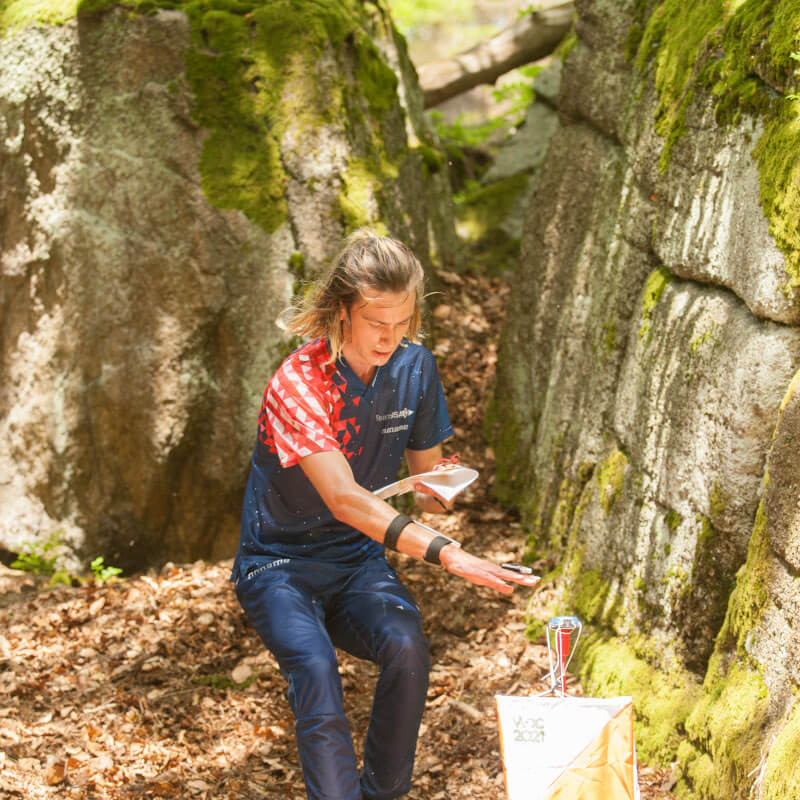 AJ Riley (pictured here competing in the middle distance race in Czechia on Saturday) earned an automatic spot at last month's team trials. Since he was the only TeamUSA athlete competing at the Team Selection races this past weekend in Czechia that event became a non-factor in the selection, but the Review Panel elected to wait until after the Selection Races for other results.
The US Team Trials 2-day scoring list was used as the primary selection tool, but the panel also used the Team Trial Sprint results as well as 2019-2020 rankings and other race results. The Team Trials had some very strong results and some close scoring made the selection process interesting.
Men
AJ Riley – automatic selection
Joe Barrett – automatic selection
Eric Bone
Sergei Rhyzkov
Greg Ahlswede – declined
Will Enger
1st alternate – Michael Laraia
2nd alternate – Thomas Laraia
Women
Angelica Riley – automatic selection
Sydney Fisher – automatic selection
Diana Aleksieva
Alexis Merka
(no alternates)
Four TeamUSA athletes had previously earned personal starts for this year's WOC. Unfortunately, all four have declined: Ali Crocker and Tori Borish for family reasons, and Morten Jorgensen and Anton Salmenkyla because of injuries. We wish them all the best and hope to see them back next year.
The ESC would also like to announce that Dasa Merka, a Czech native and Alex's mom, has agreed to act as the Team Administrator. Congratulation to all the athletes that will represent the USA at the World Champs next month!!
Photo Credit: Petr Kadeřávek