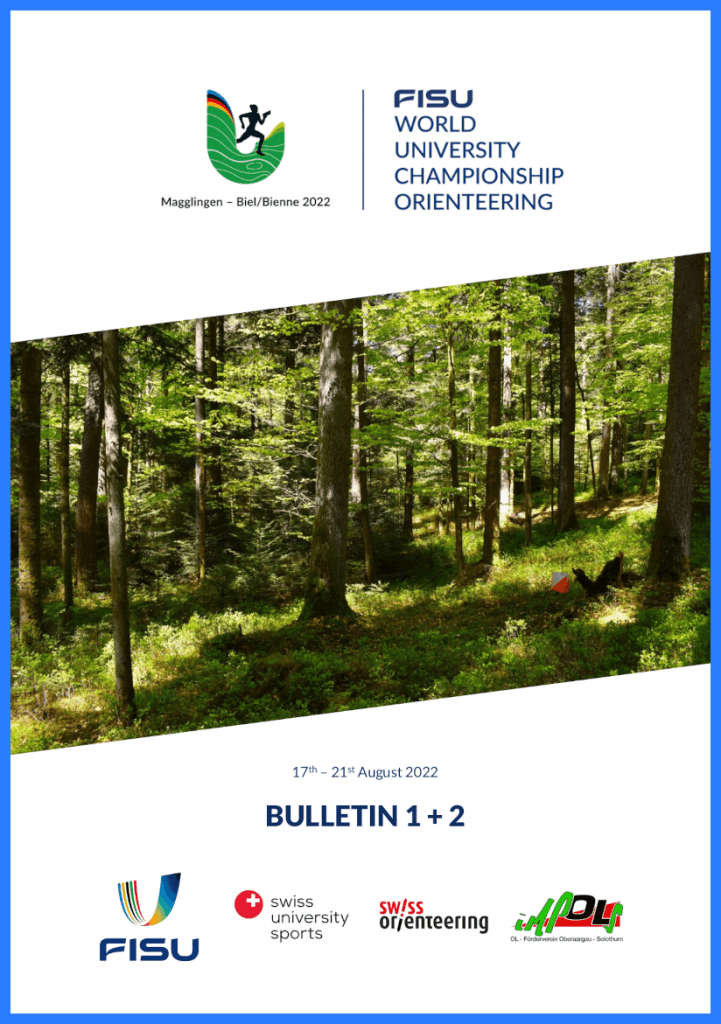 The 2022 World University Orienteering Championships are scheduled for August 15-22 in Biel/Bienne, Switzerland. It is not too early to start thinking about competition in 2022. The main criteria for eligibility are as follows:
Athletes must be a citizen of the country they represent;
Athletes must be at least 18 and less than 25 years of age on January 1st in the year of the event; for 2022, athletes must be born between 01/01/1997 and 12/31/2004.
Athletes must be students who are currently officially registered as proceeding towards a degree or diploma at a university or similar institute whose status is recognized by the appropriate national academic authority of their country;
Athletes may be former students of the institutions mentioned above, who have obtained their academic degree or diploma in the year preceding the event.
If you are interested in going you should contact Linda Kohn as soon as you have checked your calendar! The team selection will take place by petition. Performance at past events and rankings will be considered.
Please let Linda know of your interest by emailing wornerkohn at gmail dot com.
Link to Bulletin 1 & 2