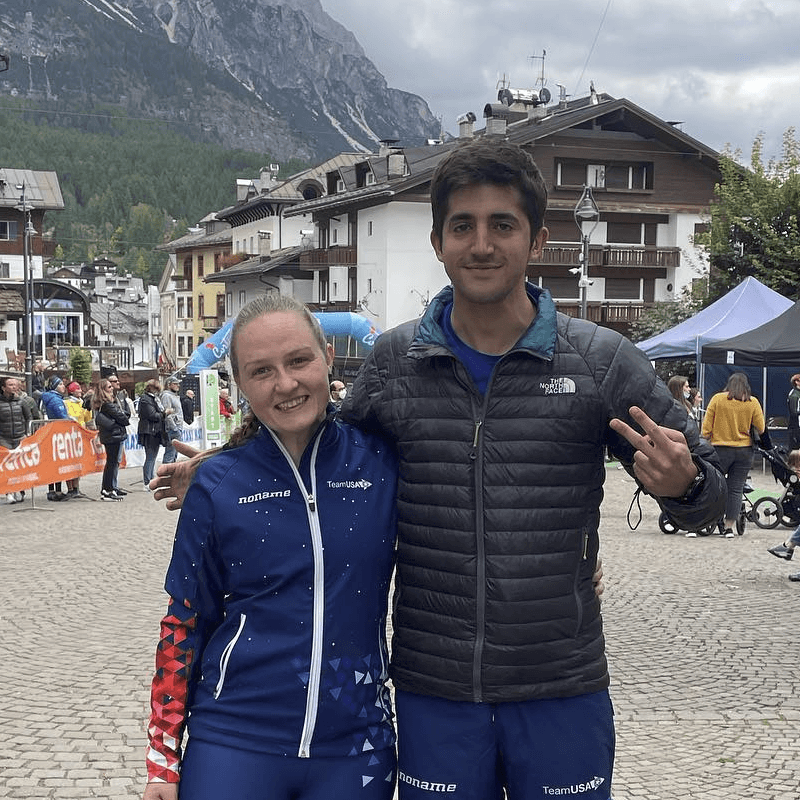 At a team meeting held during last weekend's events at the Georgia O-Fest, members of the 2021 US National Team voted to elect Alison Campbell to a seat on the US National Team Executive Steering Committee (ESC).
Alison has been a member of the US Team for over 10 years competing as part of the Development, Performance and Elite squads during her tenure on the team. Originally from the Philadelphia area (DVOA) she currently lives and competes in Glasgow, Scotland.
Alison is stepping into the ESC spot vacated by Giacomo Barbone who is stepping down having completed his term. OUSA would like to express our sincere thanks to Giacomo for his service to TeamUSA during his term on the ESC. Alison and Giacomo are pictured here at the World Cup Sprint Relay in Cortina d'Ampezzo, Italy last October.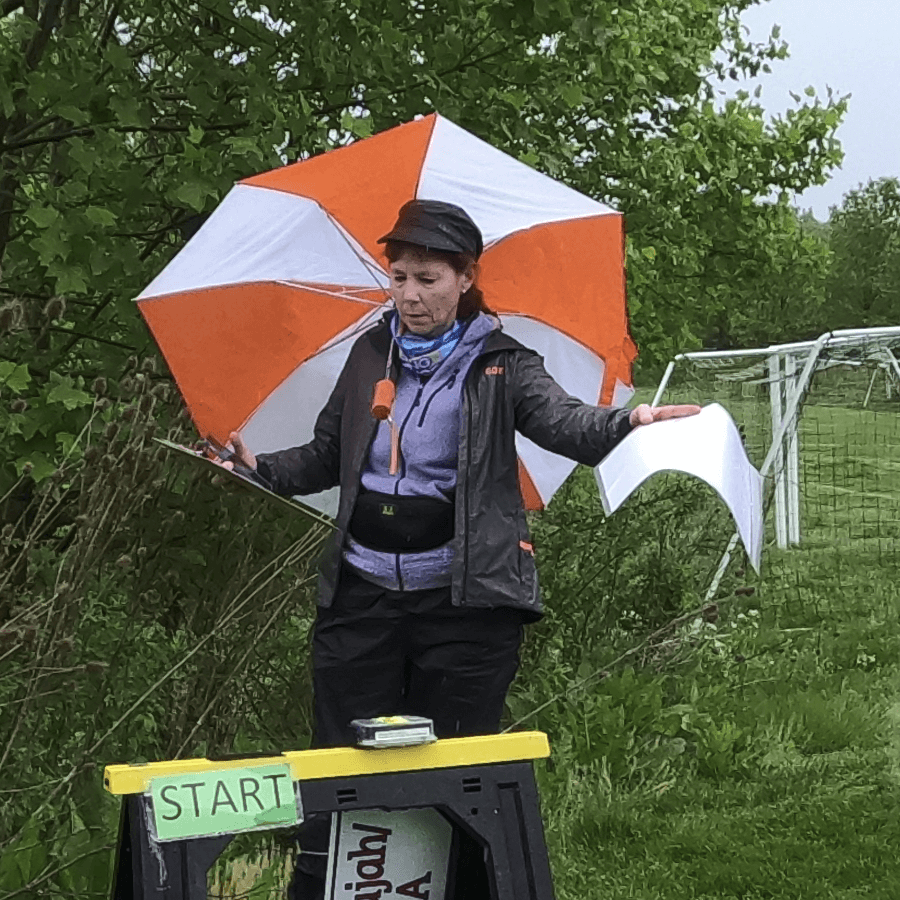 Peggy Dickison (QOC) was re-elected to the ESC for another term and will continue in her role as acting Committee Chair. Peggy is pictured here handling the starts for the 2021 Team Trials held last May.
Rounding out the ESC for 2022 are:
Linda Kohn – Administrator
Greg Ahlswede
Eric Bone
Virginia DeBons
Jeff Saeger
Samantha Saeger
Stay tuned for an important announcement about the 2022 US National Team early next week. With the recent merger of the Senior & Junior Teams into a single entity we are excited about the future prospects for TeamUSA.