The Youth Mapping Program supports the mission of Orienteering USA, with a focus on the goals of increasing participation and teaching map reading and navigation skills. We match schools and youth organizations with cartographers, provide grants for maps, develop mappers, and encourage relationships between local clubs and schools. Mappers can become part of the program by signing up here; schools and youth organizations can apply to get a map made here.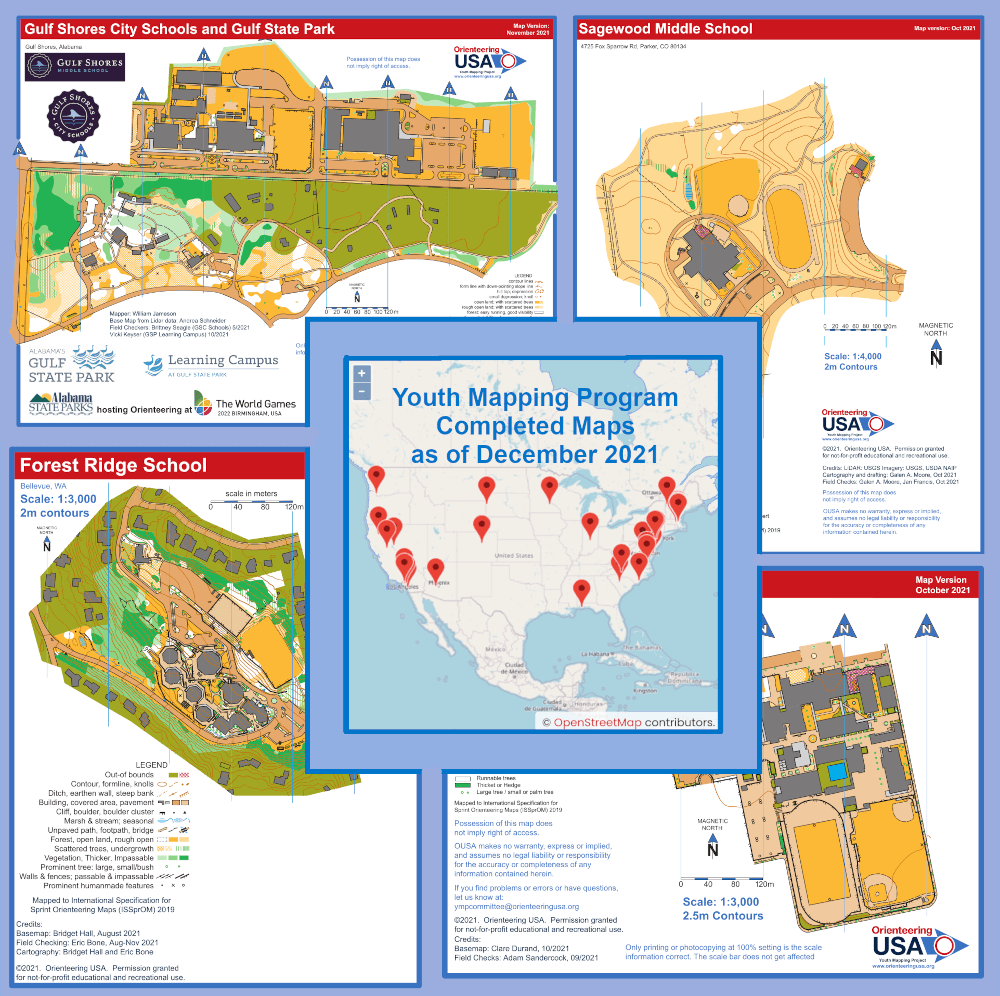 As of our last report to the OUSA Board, the program had produced 33 completed maps, with 13 more in progress and 12 in the planning stages, for a grand total of 58 map projects. Finished maps can be viewed using the locator map on the OUSA website. Many kids have orienteered on the finished maps. We also publish example stories of map use on the OUSA website, you can view these here.
We are asking all OUSA member clubs to publicize this mapping program to schools and youth organizations in your area. For each map that is made, several educators have the opportunity to teach dozens or hundreds of children about orienteering. Please contact the committee if you have any questions. A good way to get started might be to ask your members to share with any school or youth group contacts a link to the YMP page. 
The YMP maps have already been used by hundreds of children and adults. PE teachers have created new orienteering units. JROTC units have conducted training on the maps. Parks and Recreation departments have collaborated with local Scouts and orienteering clubs to create permanent courses. 
The volunteers on the YMP Committee are orienteers who also teach kids or make maps themselves. We welcome additional volunteers, including people who can help with outreach to educators. Email us to find out how you can support the effort!