Orienteering USA is pleased to welcome its newest chartered club, Sky Pilots Endurance Navigators, to its ranks. Sky Pilots is a multi-disciplinary club focusing on orienteering, mountaineering and endurance events – often with unusual event formats. They are located in western Colorado.
The club's founders Eric Robinson and Ginny LaForme are ultrarunners and former North American rogaining age group champions. They met in Colorado's San Juan mountains. In a rather strange coincidence, each discovered that the other had for years been hosting an informal run called Las Trampas, unknown to each other and in two different states. In 2004, they married, and in 2018, they moved to Ouray, Colorado and have been busy exploring and mapping the surrounding public lands ever since.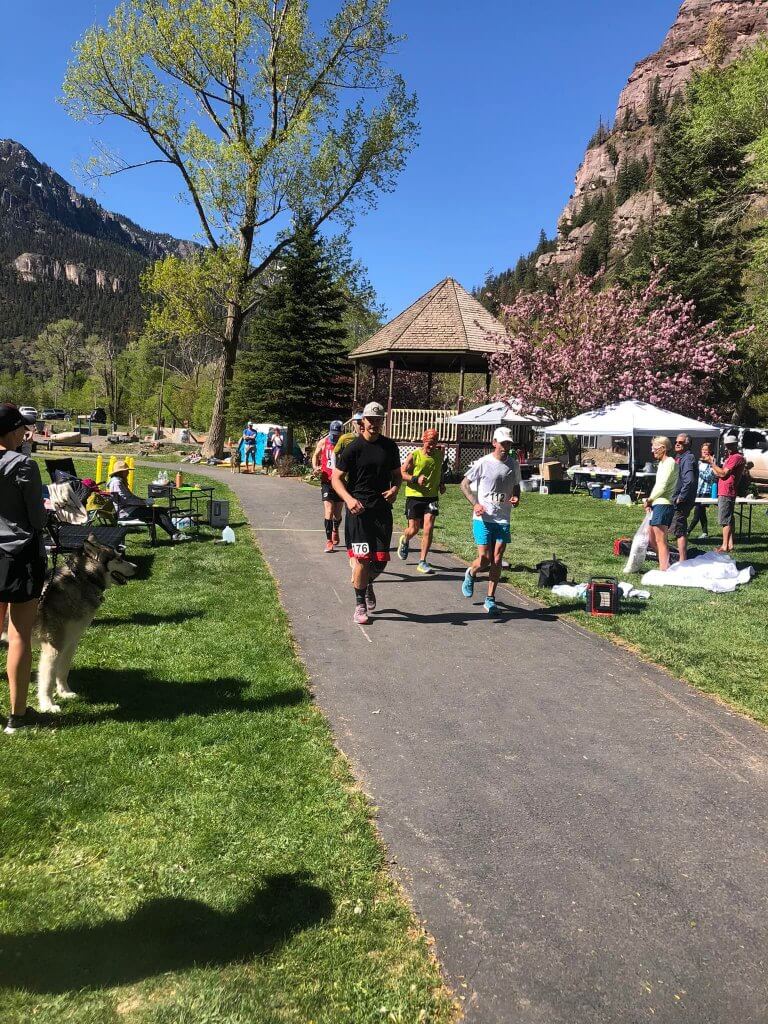 This past weekend the club hosted a 'Backyard Ultra' in which competitors run a 4.167 mile course in beautiful Ouray, CO. Sounds easy enough, right? Well every hour, on the hour, athletes must line up and do it again until only one person remains to start the hourly lap (aka 'yards') and complete it. This year's winner toughed out 35 yards for a total of 145.95 miles. Yowsa!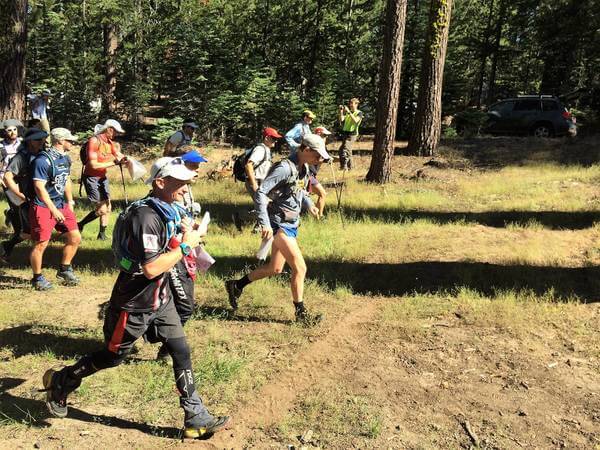 Perhaps running the same 4.167 loop every hour isn't your cup of tea? Well coming up on June 4th the Sky Pilots will present the Lost One Standing, a unique mashup of Backyard Ultra with orienteering and rogaining. This 24 hour event, starting at 9am Saturday, will feature 24 different courses on 1:7500 maps with at least 6 each at beginner, intermediate and advanced difficulty levels.
At the beginning of each hour, select, start and complete one of the courses (1-6 controls per course) – you can only do each course once so choose wisely. Mass start at the top of each hour and you must complete the course within 60 minutes to remain in the primary competition. If you can't get around the course in under an hour (or can't get back to the start line for the next hour), you will drop down to the secondary competition in which you can continue to participate, but no longer constrained by the one hour limit. Starts in the secondary competition are every half hour, but you can take as long as needed to complete your course, rest between courses etc.
Western Colorado has some amazingly scenic terrain so be sure to check out their webpage for event information and to ogle the gorgeous scenery. You can also join their active public group on Facebook or follow them on Strava.