August 15-22, 2022
Eleven members were selected to represent TeamUSA at the World University Championships in Switzerland. Team members Thomas Laraia & Peter Zakrevski were originally selected but could not attend due to injury and Edgardo Cruz (1st alternate) was promoted to the team to fill the vacancy. Additionally, Anthony (AJ) Riley made it to Switzerland but did not race, also due to apparent injury. Evalin Brautigam accompanied the team as coach and Michelle Kastner also provided team support and some of the official photos.
Photos below courtesy Evalin Brautigam & Michelle Kastner
Tip: Right-click images below to view larger version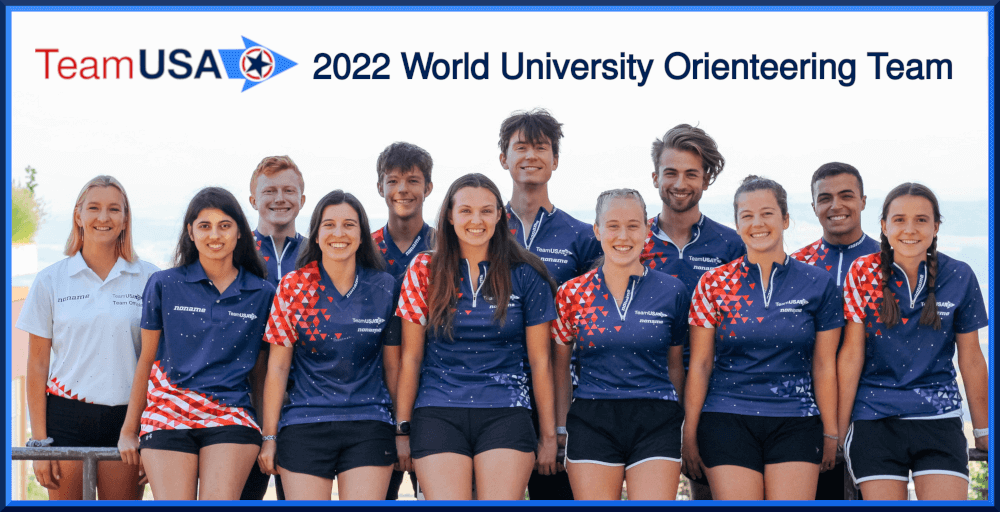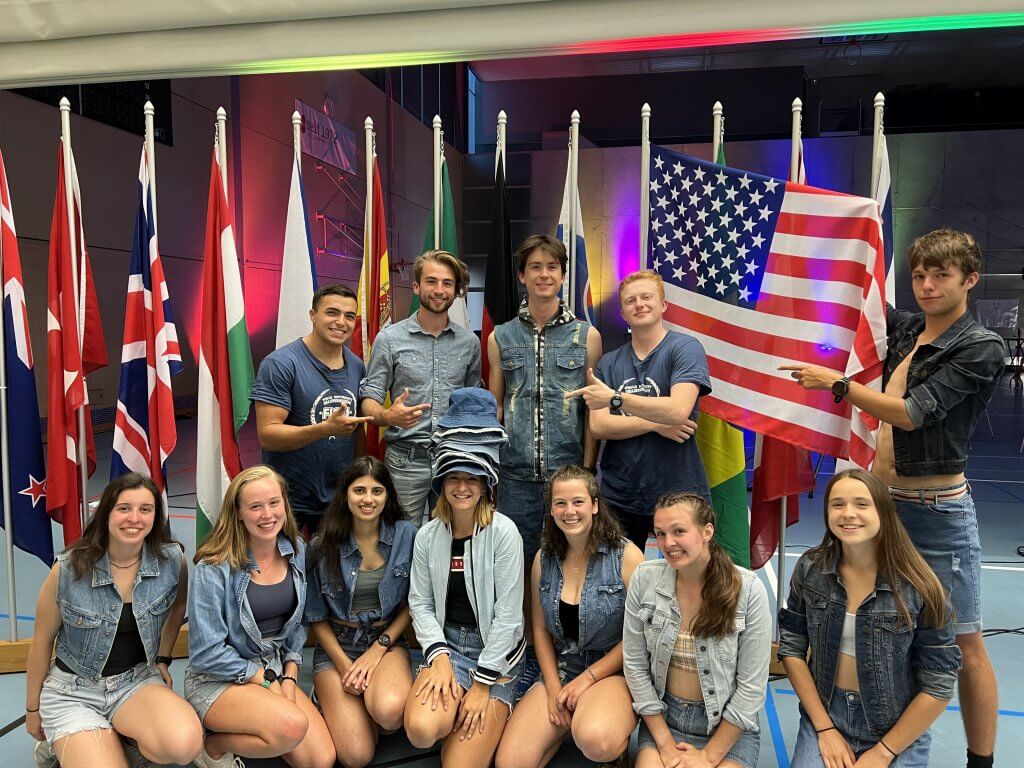 Team Announcement

Keegan Harkavy
AJ Riley
Danny Riley
Tyler Wilson
Edgardo Cruz
Diana Aleksieva
Jessica Colleran
Julia Doubson
Bridget Hall
Kirsten Mayland
Oriana Riley

#WUOC Forever – US National Orienteering Team Blog – a must read!!
Wed, Aug 17, 2022 – Sprint @ Biel/Bienne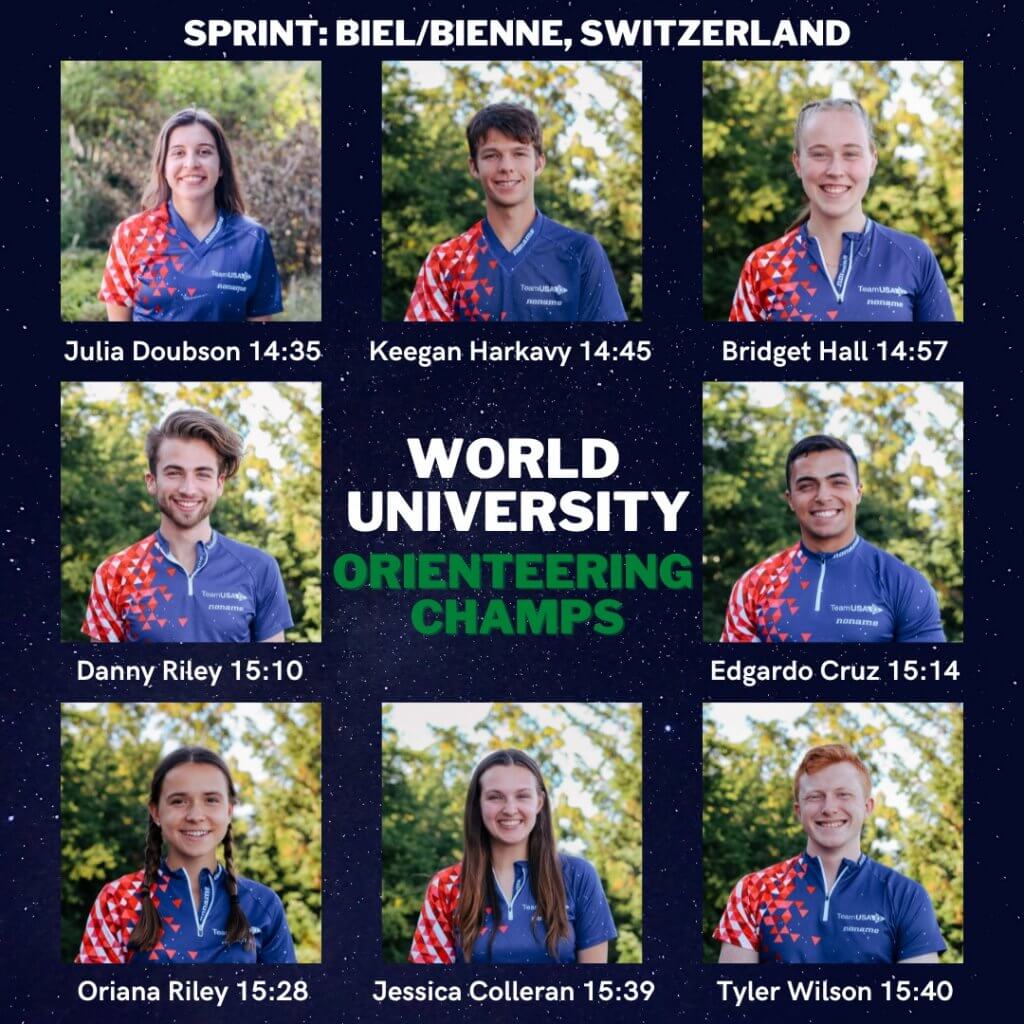 Thu, Aug 18, 2022 – Long @ Gondiswil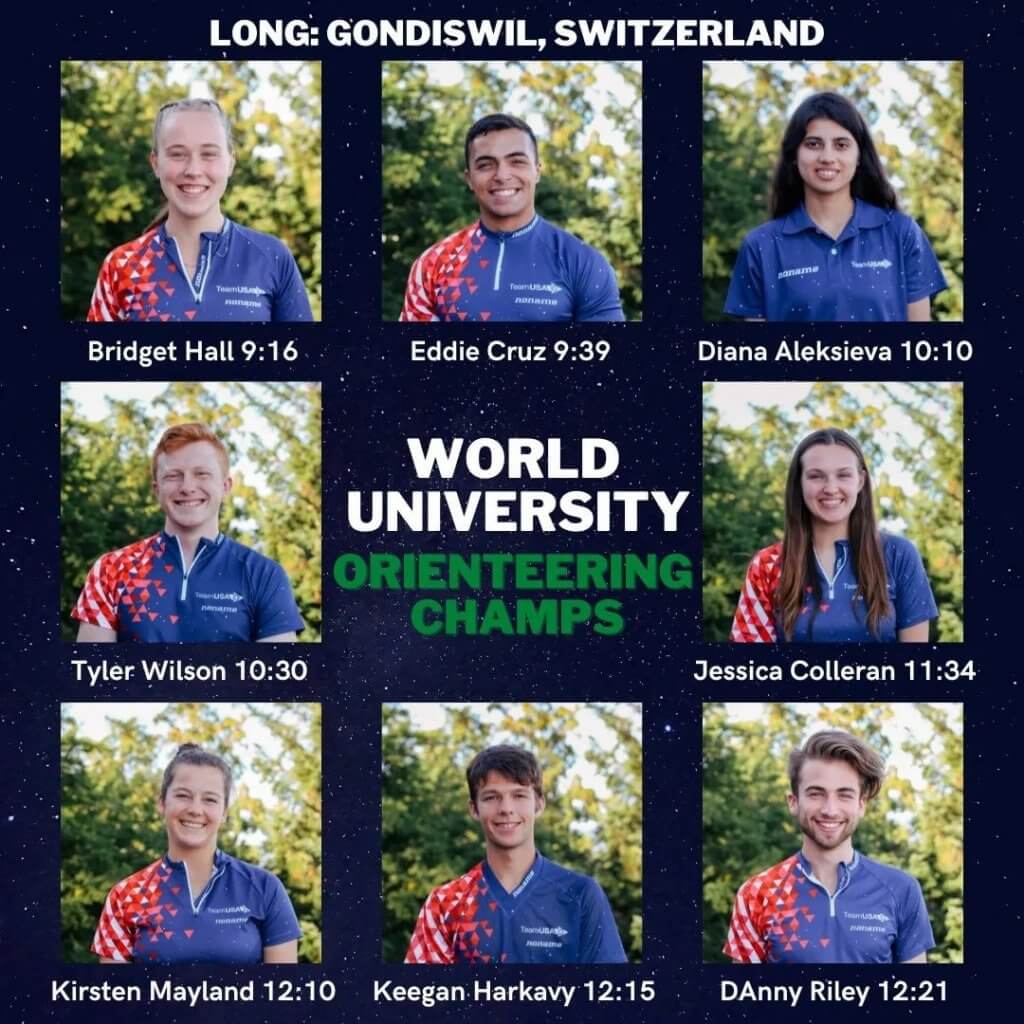 Fri, Aug 19, 2022 – Sprint Relay @ Langenthal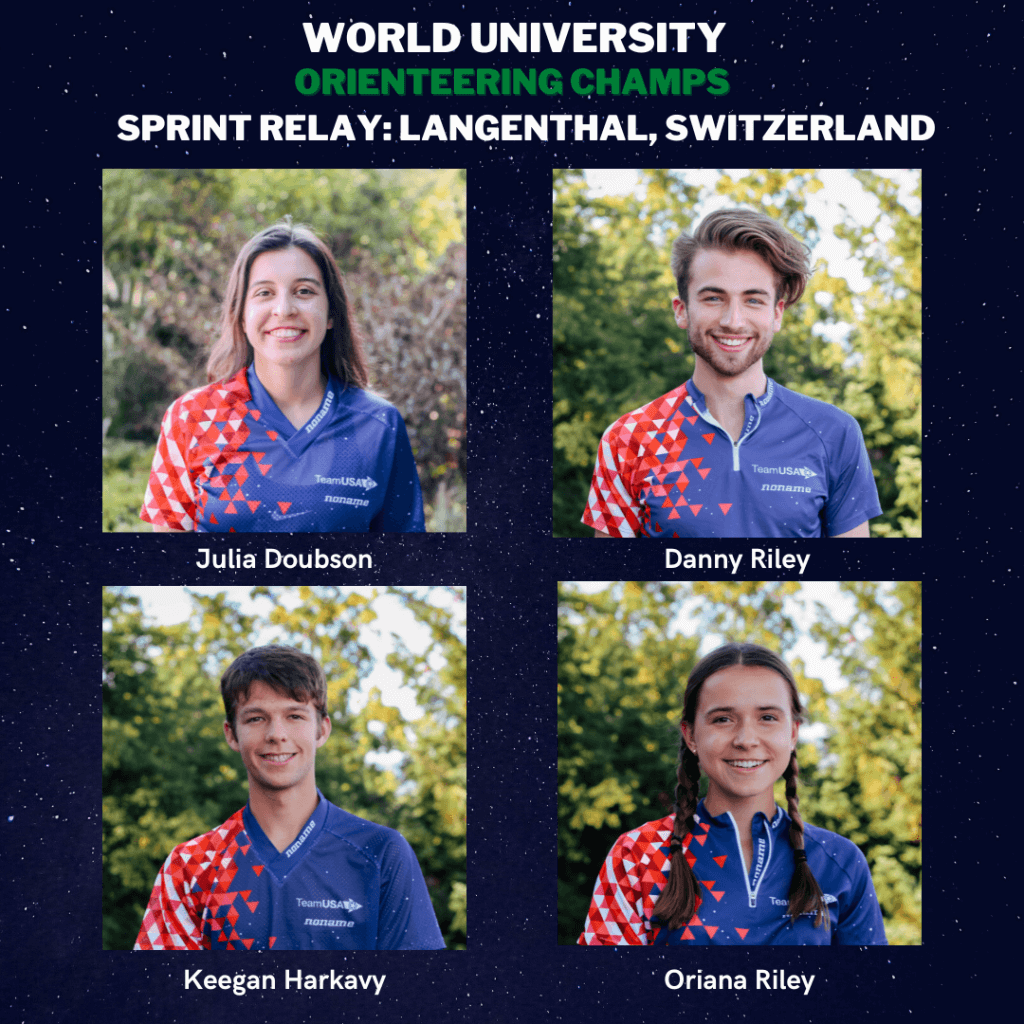 Sat, Aug 20, 2022 – Middle @ Corcelles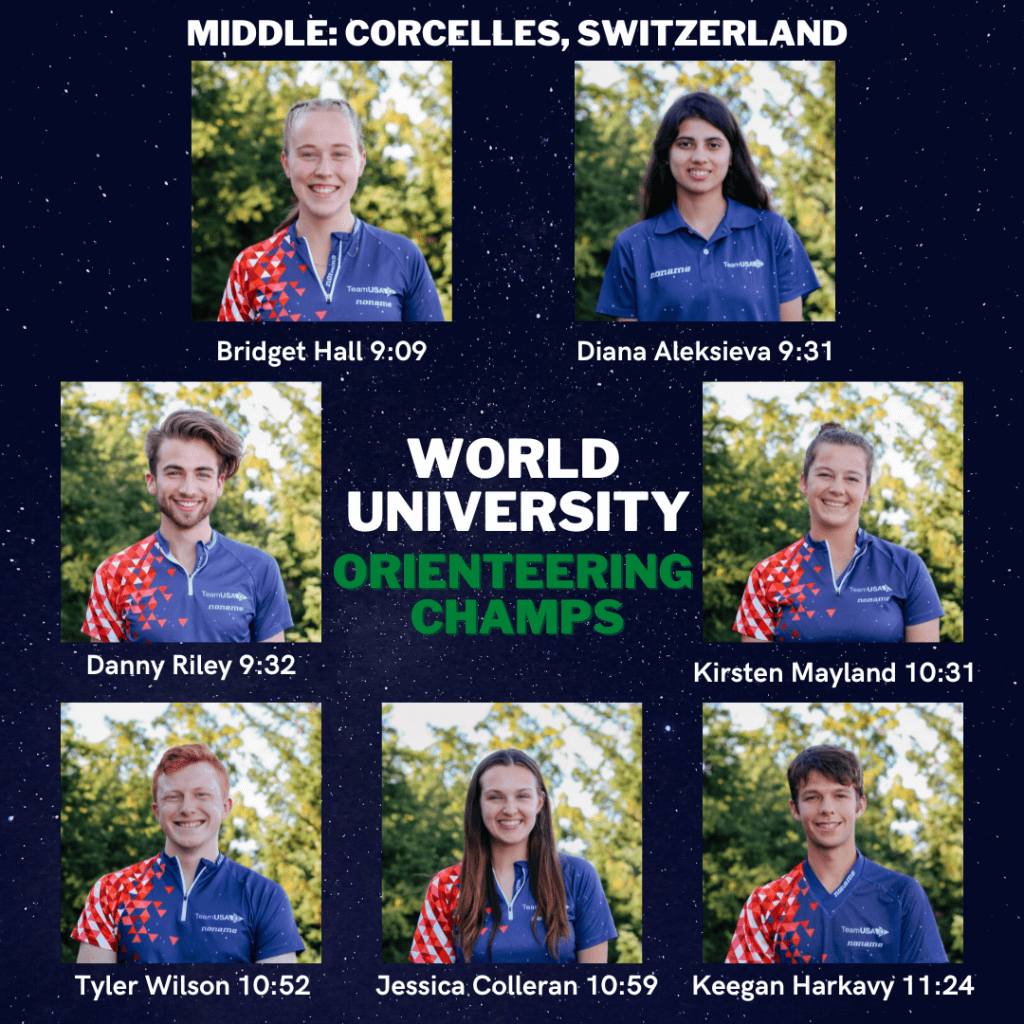 Sun, Aug 21, 2022 – Relay @ Gondiswil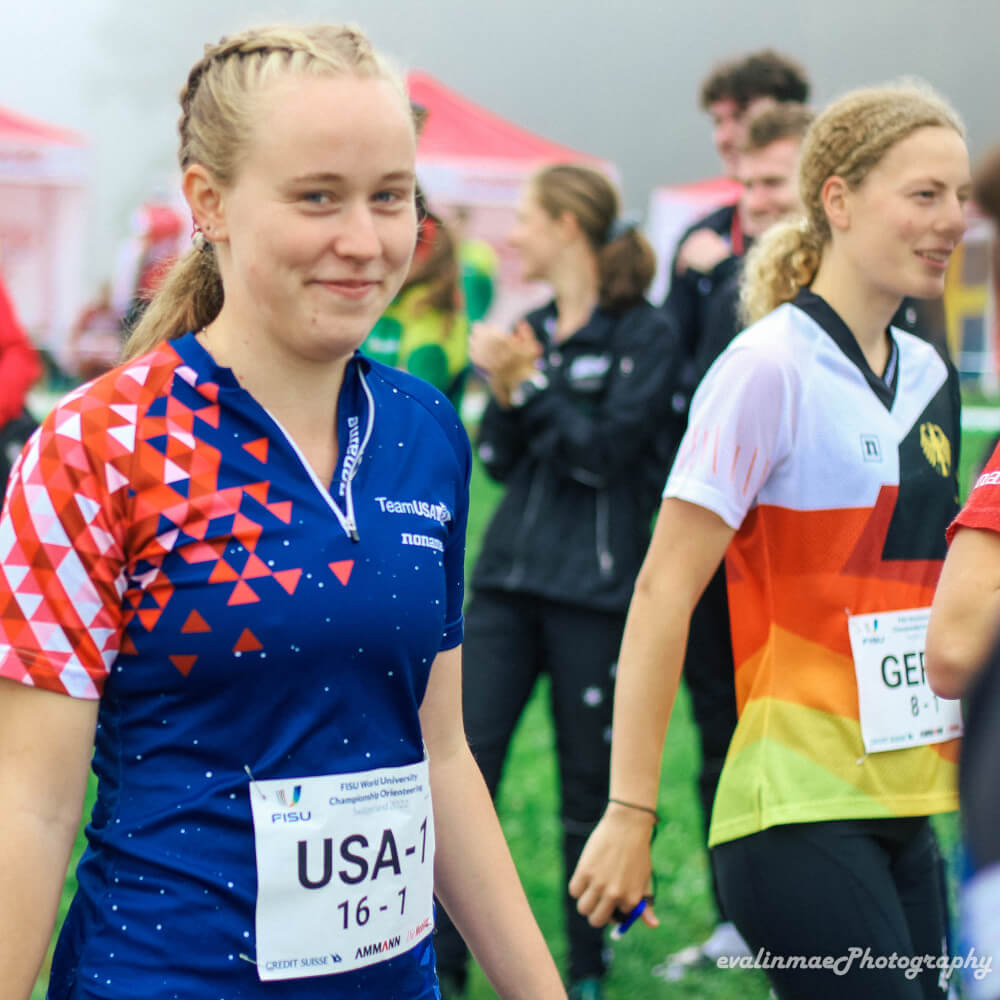 Forest Relay Day – TeamUSA fielded two championship eligible womens teams.

United States 1 included Bridget, Jessica & Julia.
United States 2 consisted of Diana, Kirsten & Oriana.
On the men's side Keegan, Danny & Eddie ran as United States 1.
Tyler joined Farrand Graeme of Canada & Hus Martijn (a Belgian) as Mixed 4 (non-eligible).

Only the highest placing mens and womens team from each country is listed in the Official Results, but you can check out the other times in the Live Results on the IOF site.