November 4-6, 2022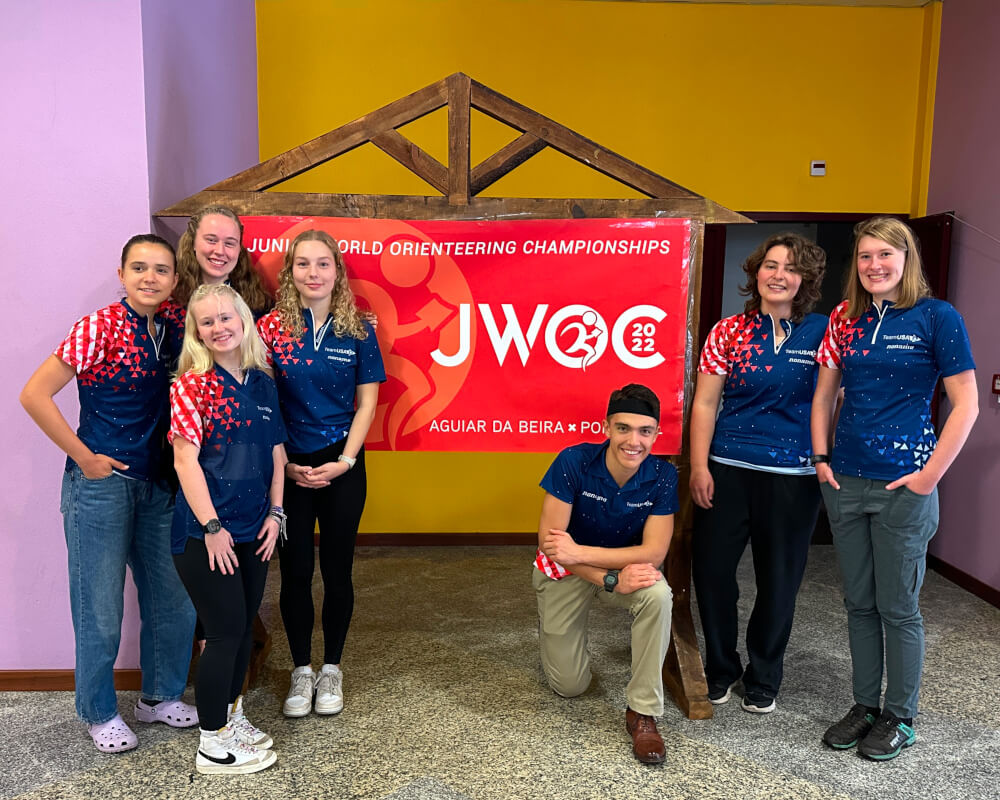 The Forest races scheduled for JWOC '22 back in July were cancelled when forest access throughout the entire country of Portugal was shut-down due to extreme fire danger. Event organizers pivoted and put together a great Sprint JWOC in its place and elected to defer the forest races until November.
Unfortunately, due to school and other commitments, many members of the originally selected squad from July were unable to return to Portugal a second time to complete the JWOC competition but TeamUSA was still able to send a 7-person contingent this time around.

Returning members from the July squad included Alexis Merka, Anna Campbell, Bridget Hall, Lily Addicott and Holden Sopoti as the lone representative for the men. Oriana Riley, originally an alternate selection for the July team was added to the squad. Rounding out the TeamUSA squad was Emilia Schmidt who was selected for the 2020 JWOC Team but was unable to compete due to cancellation of the event in 2020 by the pandemic.
Be sure to check out the post-JWOC blog post by TeamUSA member Lily Addicott to find out more about our team's adventures in Portugal.
Tip: To view images at full size, right-click and "open image in new tab". You may also copy image and view in an image editor of your choice. Higher resolution images are available for promotional use by clubs, contact webmaster@nullorienteeringusa.org for more information.
Fri Nov 4, 2022 – Middle @ Quinta das Lameiras
Sat Nov 5, 2022 – Relay @ Quinta das Lameiras
Sun Nov 6, 2022 – Long @ Carapito & Eirado
Photo credits: Michael Schmidt, Angelica Riley, Lily Addicott, Kell Sønnichsen, Susana Luzir, Carlos Viana Rodrigues, Município Aguiar da Beira