This summer young orienteers from both the National Team and the Youth Development Program will be embarking on a three week summer trip to Europe to take part in two major international orienteering events. The trip will run from approximately June 19th through July 10th.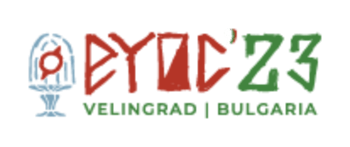 First stop on the trip will be to the European Youth Orienteering Championships (EYOC) in Velingrad, Bulgaria. Since US Youth are not eligible for the EYOC Championships, they will participate in the concurrent EYOC Tour events June 23-25th.

From Bulgaria, the group will travel on to Baia Mare, Romania for the 2023 Junior World Orienteering Championships (JWOC) running from July 2-9th. Twelve US youth were recently selected to compete at JWOC this year. Non-JWOC youth will take part in the JWOC Tour races being held during the same period.
Plenty of opportunities for sightseeing and cultural activities will be built into the itinerary around the competition days as well as time to do what kids like to do – have fun… A series of fund-raising efforts are planned to help raise money to provide stipends to attending youth to offset travel costs for this trip.
First up will be this weekend at West Point! On Sunday, April 16th, juniors will be hosting a bake sale to raise funds for summer youth travel. Stop by to enjoy some delicious cakes and meet our talented juniors. They would also welcome (and appreciate!) any donations of baked goods. If you're planning to bring any, please email Keegan at keegan@nullharkador.com to let us know.
There will also be a "Control Challenge" where donors can pledge a particular amount based on the number of controls youth participants visit over a fixed time period – April 17th – June 4th. Final details on the control challenge can be found on the National Team Blog.
You can also make a donation directly to support the Junior Summer Trip by using our secure donation form and pay by credit card, bank ACH or PayPal. The future of our sport depends upon youth and we thank you for supporting this amazing opportunity for our National Team and Youth Development Program youth to gain such valuable experiences in Europe this summer.
Below are a few photos from last summers youth excursions in Portugal and Switzerland.