Philadelphia, PA — The Wilson Awards, in partnership with Orienteering USA, proudly announce two winners of our 2023 Character through Competition Awards. Alex Merka of Mt. Airy, Maryland and Ben Brady of Maple Valley, Washington have been chosen to receive this $1,000 award, which honors the memory of our friend and family member, Iain Wilson. The awards seek to amplify the energy and commitment young orienteers bring to our sport and community. While we are delighted when our awardees are successful in local and even international competition, in a broader sense we hope to encourage the kind of character that communicates to others the joy of competing as a shared endeavor.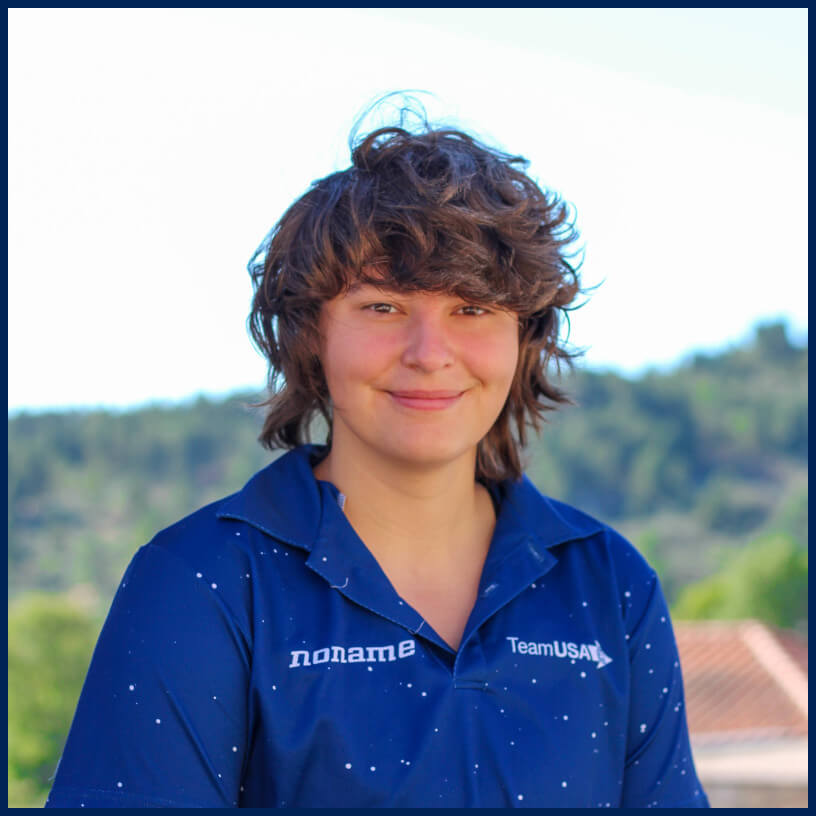 Alex has been orienteering since, as a toddler, she was old enough to hold a map. Taking advantage of Quantico Orienteering Club's (QOC) junior training opportunities, she developed skills so that two decades later she was selected to represent the United States at the international level. In addition to being a fierce competitor she is also described as an enthusiastic volunteer who is always ready to help others.
Franklin Fish, President of QOC writes, "what impresses me the most about Alex is her willingness to help out our club whenever and wherever she is needed, usually without being asked." This was on display when Alex taught orienteering to groups of middle schoolers last summer and when she created a campus map for a local school's PE and after-school programs. This combination of ambition and selflessness is the kind of character that the committee is thrilled to support.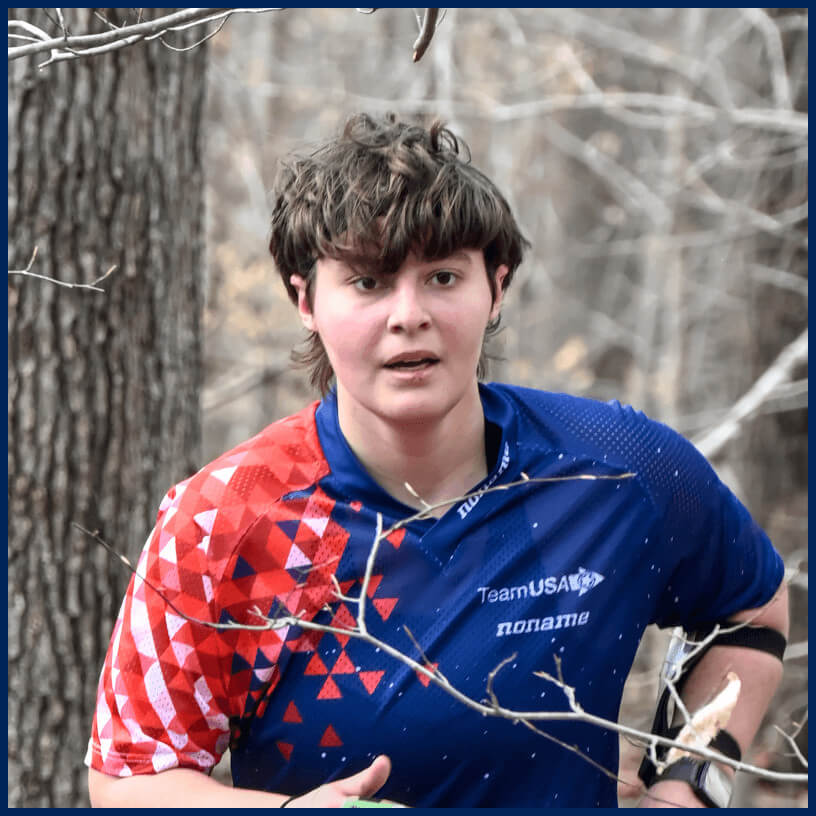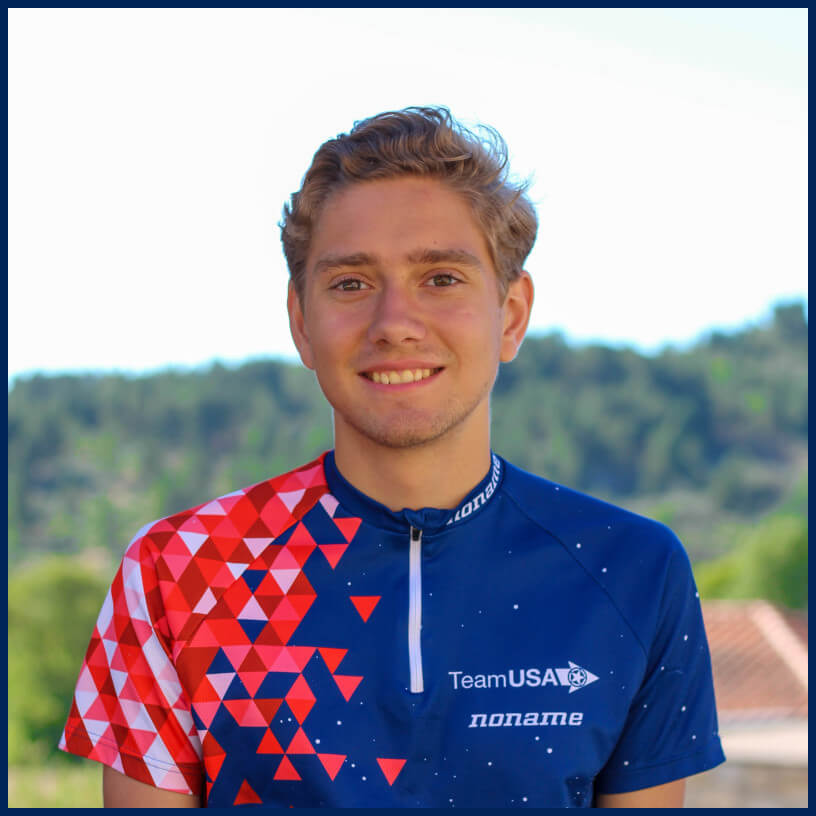 Like Alex, Ben started orienteering early in life and in the Northwest, where he embraced the exceptional training and competition programs available through Cascade Orienteering Club (COC) and Tahoma Orienteering in Maple Valley. He has used this platform to build his skills while mentoring up-and-coming young athletes.
Chris Cooper, Head Coach of Tahoma Orienteering Club writes, "He is one of a kind. He achieves success at the highest level but is willing to help those around him…. I have never had the opportunity to coach someone who is such a well—rounded and grounded human being." Ben's own words capture his enthusiasm for the sport, "The ability to race against my friends, run in unknown terrain and have fun throughout the process is something that only orienteering competition can bring."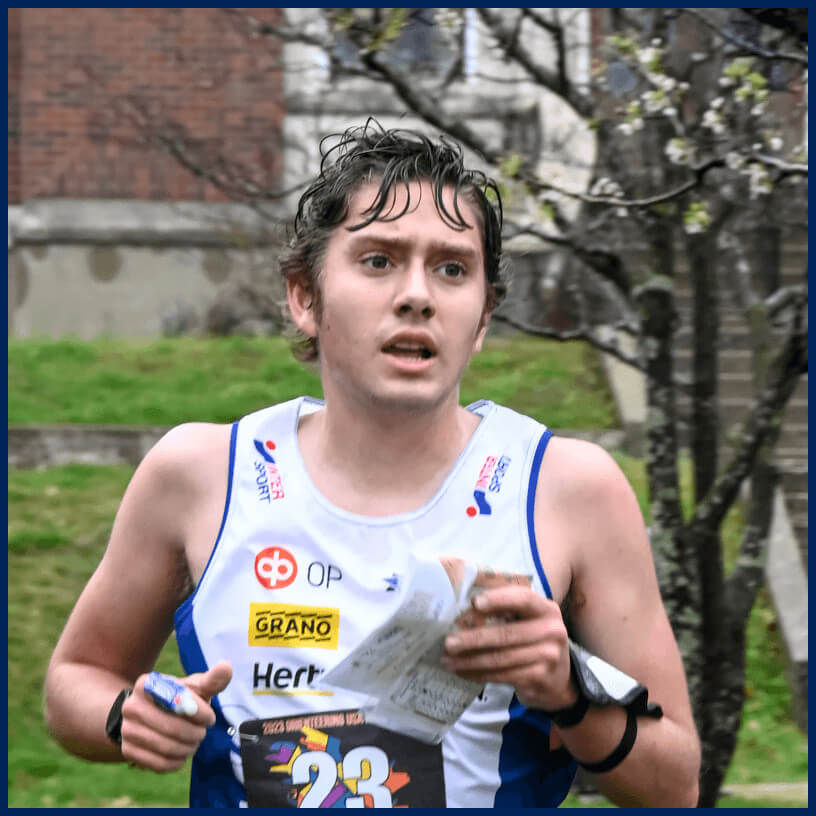 Ben and his teammates recently gave back by spending a week mapping Fisk State Park for future COC programs. Ben represents the second time that a parent-child pair has received Wilson Awards. His mother, Sherri Brady, spearheaded a 2017 Wilson Community Growth Grant in partnership with Tahoma Middle School's PE program. Many of its participants have gone on to compete at the high school and national level.
The committee seeks individuals who have the willingness and ability to see beyond their own individual ambition and spread the spirit that brightens their lives and the lives of those around them. We feel their enthusiasm for the outdoors, for running, for navigation, and for their fellow competitors sets an example for all of us.
Looking back on ten years of awards, Iain's sister, Kate Wilson writes, "I am delighted at the inclusiveness of the award. When I first went orienteering in the 1980s there were very few women. To my surprise I saw that we have made awards to eleven women and six men. This says great things about orienteering as a sport for everyone – looks as if I'd better get my boys out in the woods so they can catch up."
Applications for the 2024 Wilson Awards will be accepted later this fall. Additional information can be found at https://orienteeringusa.org/about/recognition/#wilson.
Official Press Release (PDF Version of this post)
Photo credits: Evalin Brautigam (1 & 3), Clinton Morse for Orienteering USA (2 & 4)