---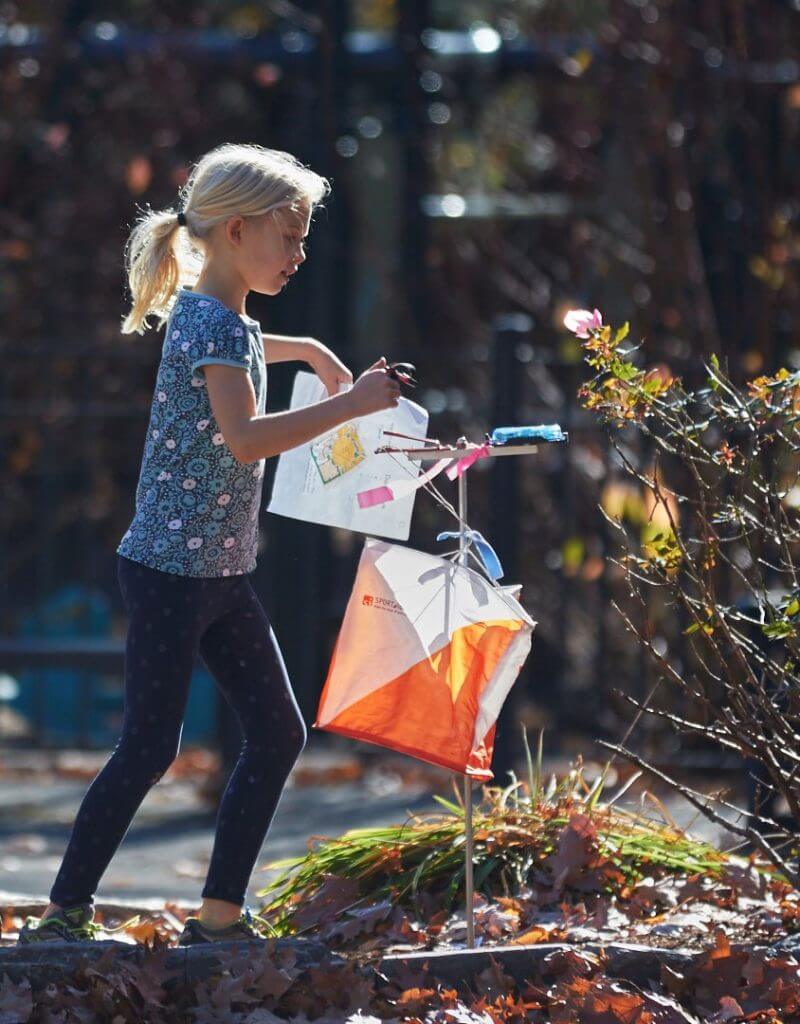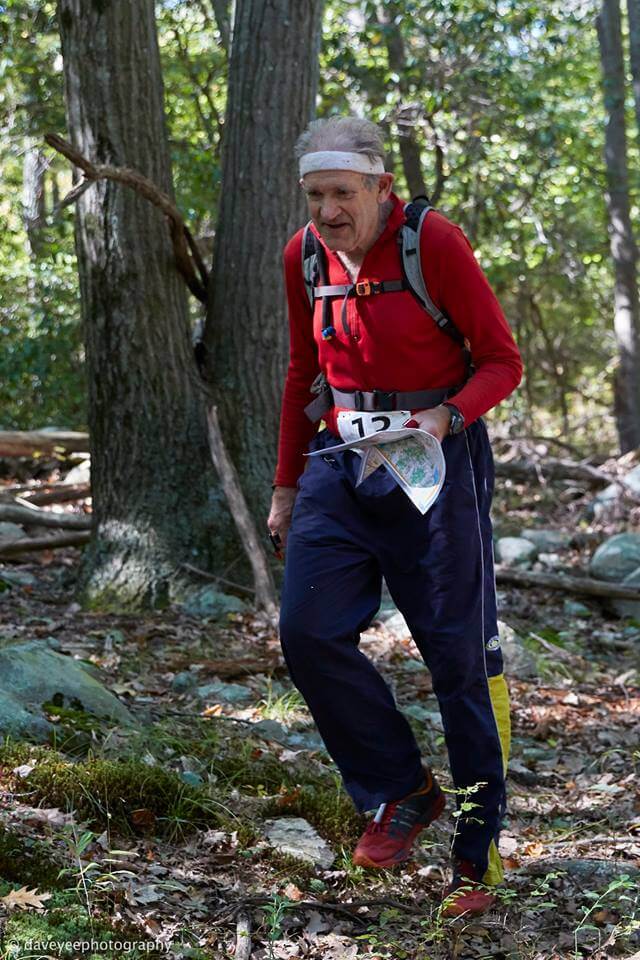 Orienteering is the sport of navigation, using a highly detailed map. Whether you're an experienced hiker, competitive runner, or just a family or group out for an activity in a park, this sport helps you improve your navigation each time.
Orienteering can gradually build your map-reading skills from exploring a local city park full of obvious structures to navigating remote terrain with few, if any, man-made features.
On orienteering maps, a course consists of a triangle, circles, a double circle and sometimes connecting lines all in purple. The triangle is the start. The double circle is the finish. All the circles in between are checkpoints. Numbered orange and white flags are placed in the terrain to show you that you have reached the correct location. At each checkpoint you will punch registering that you found the correct location. You may use any route you want between checkpoints.
For all participants, the structure of an event is a safety function. At the end of the event, the number of returnees needs to match the number who started, so always check in with the finish line volunteers, even if you don't complete your course. This keeps the sport safe and fun.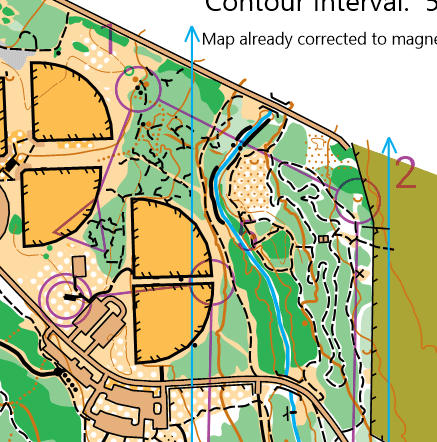 Orienteering events are timed. If you're a runner, running against the clock is a familiar experience, but orienteering provides added challenges of a staggered start and deciding where your own course goes as you are running. And if you're a non-runner, automatic timing from control to control provides a way to measure your navigational effectiveness across routes and compare later with others who made different choices. Good route choice often beats raw speed.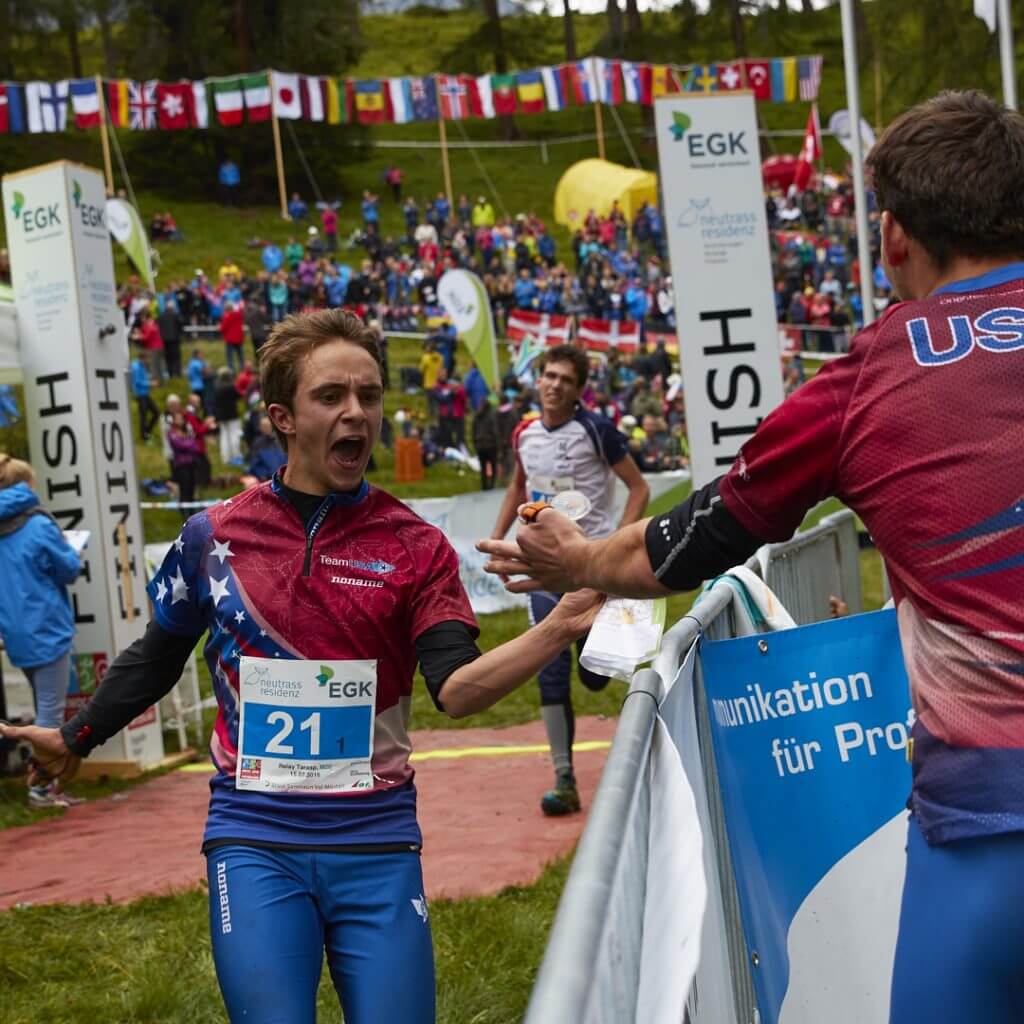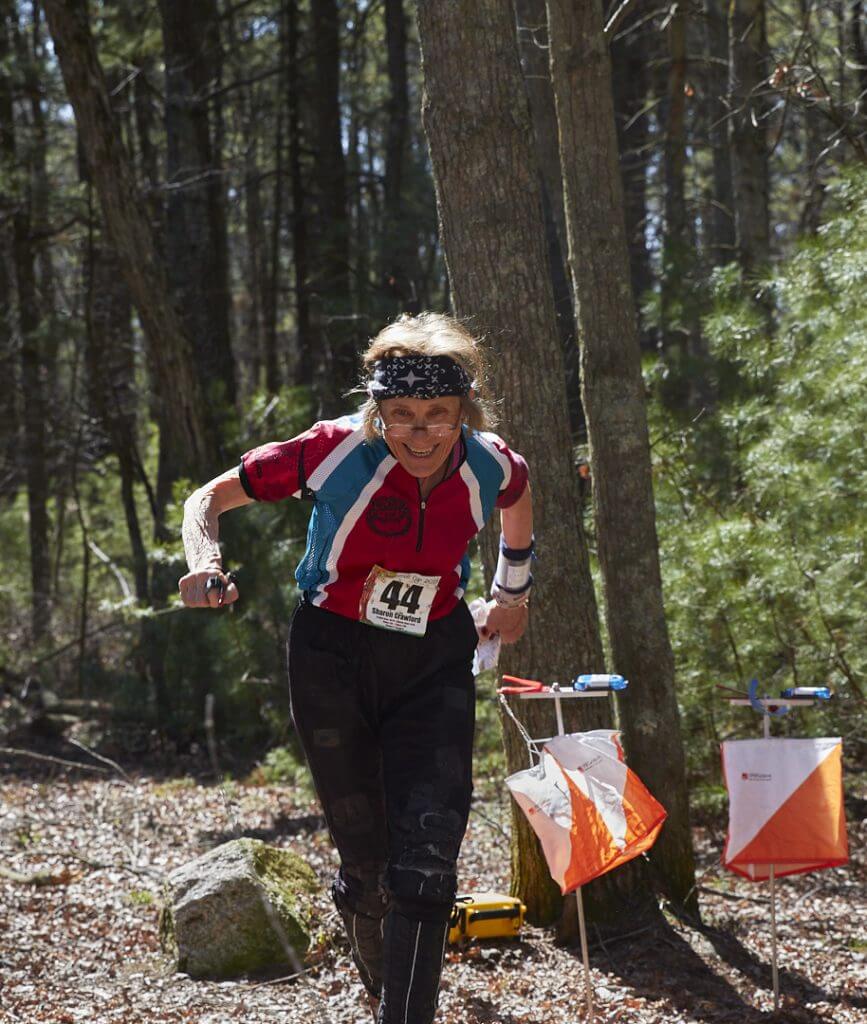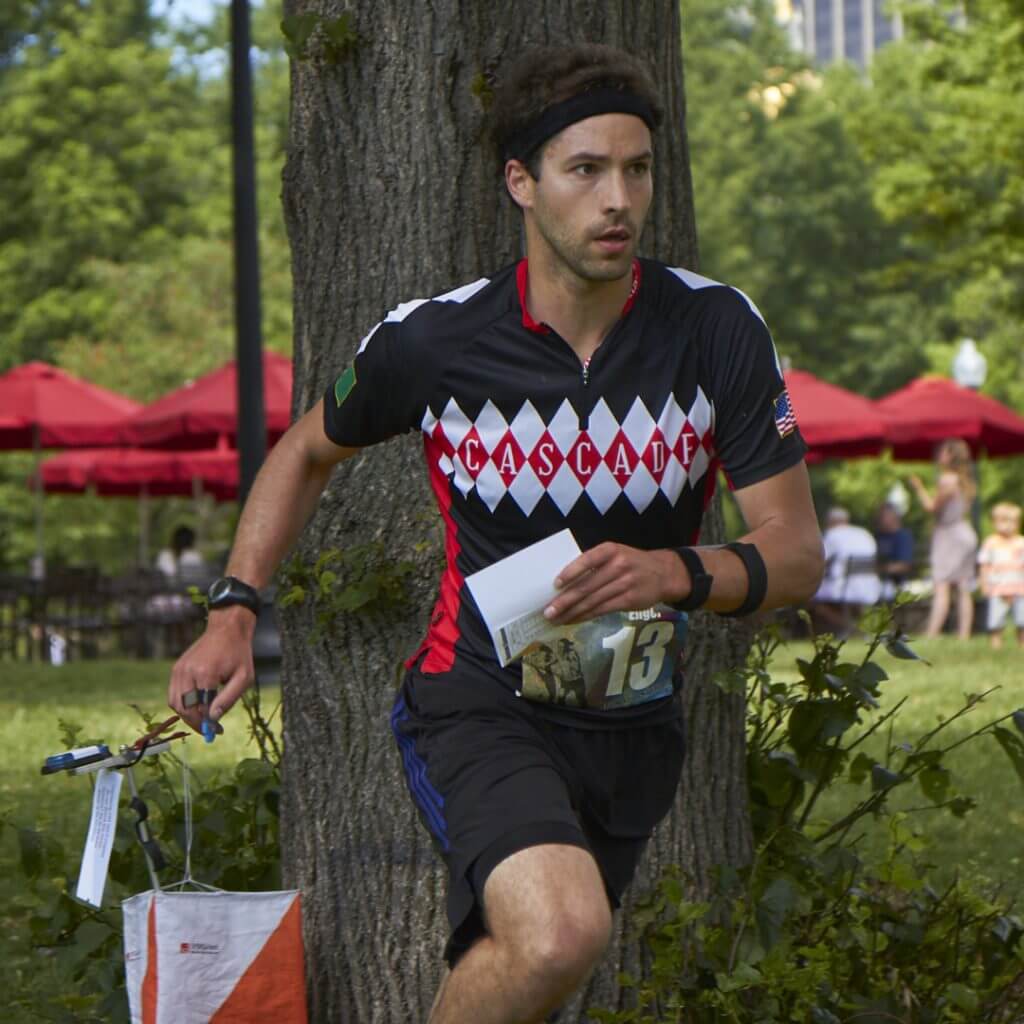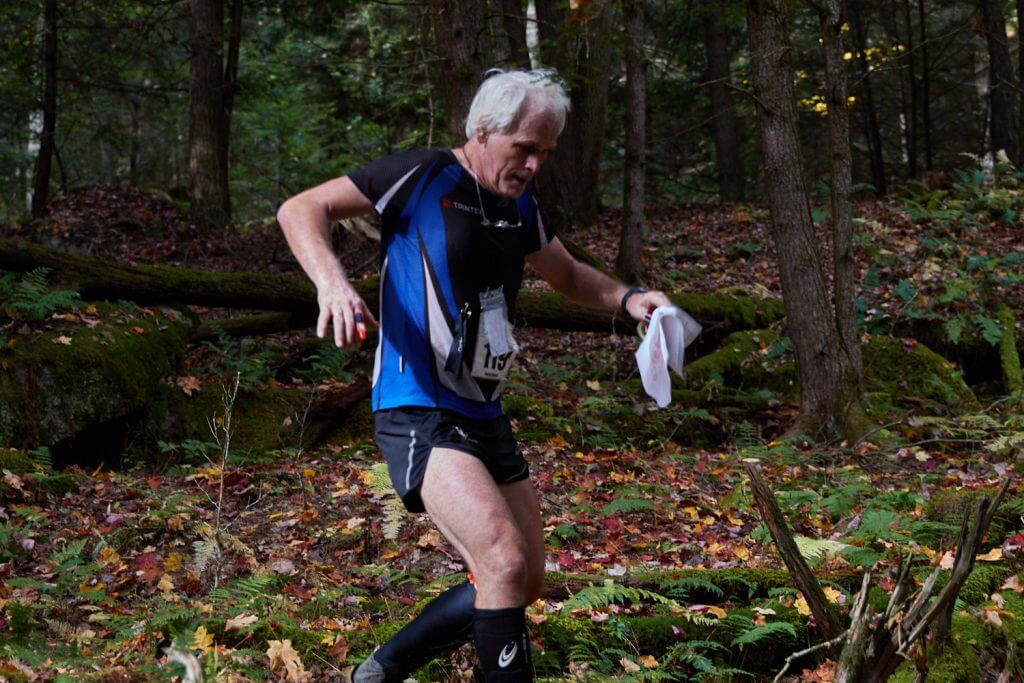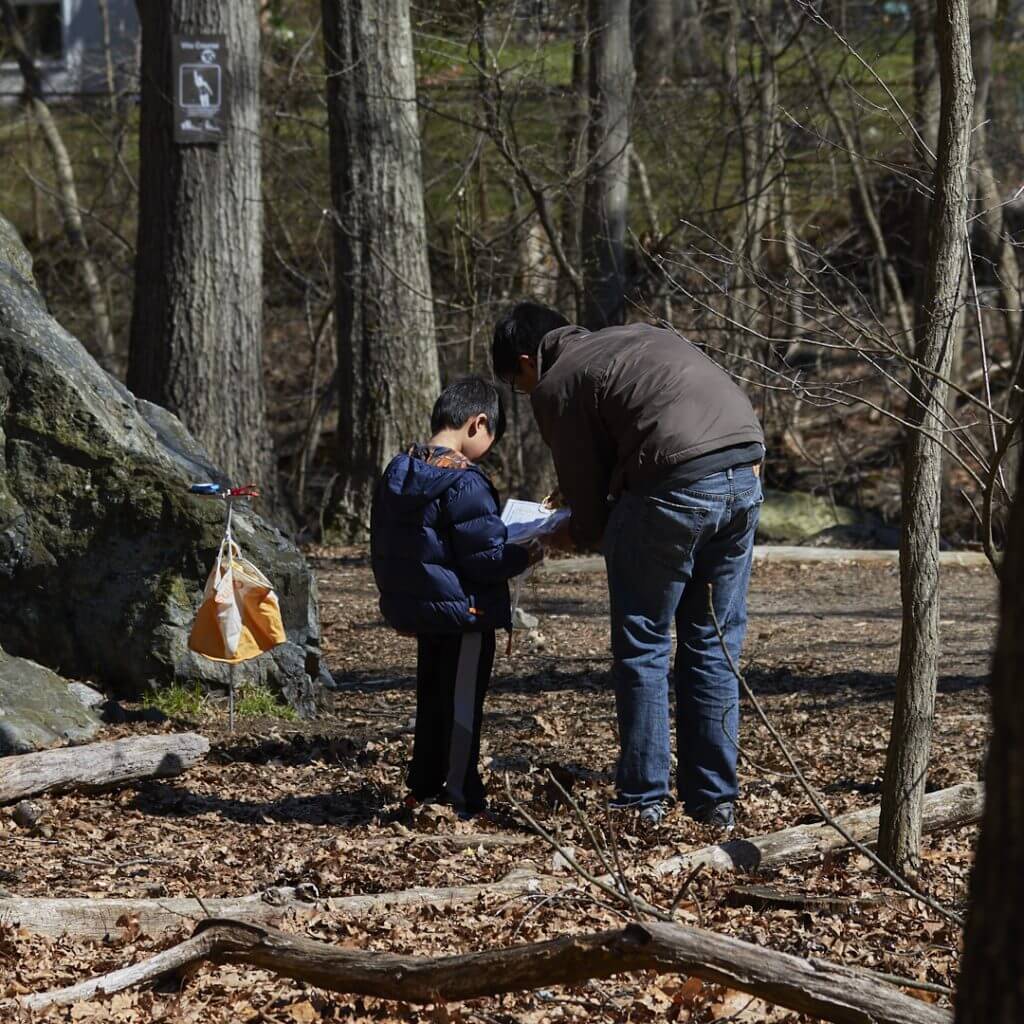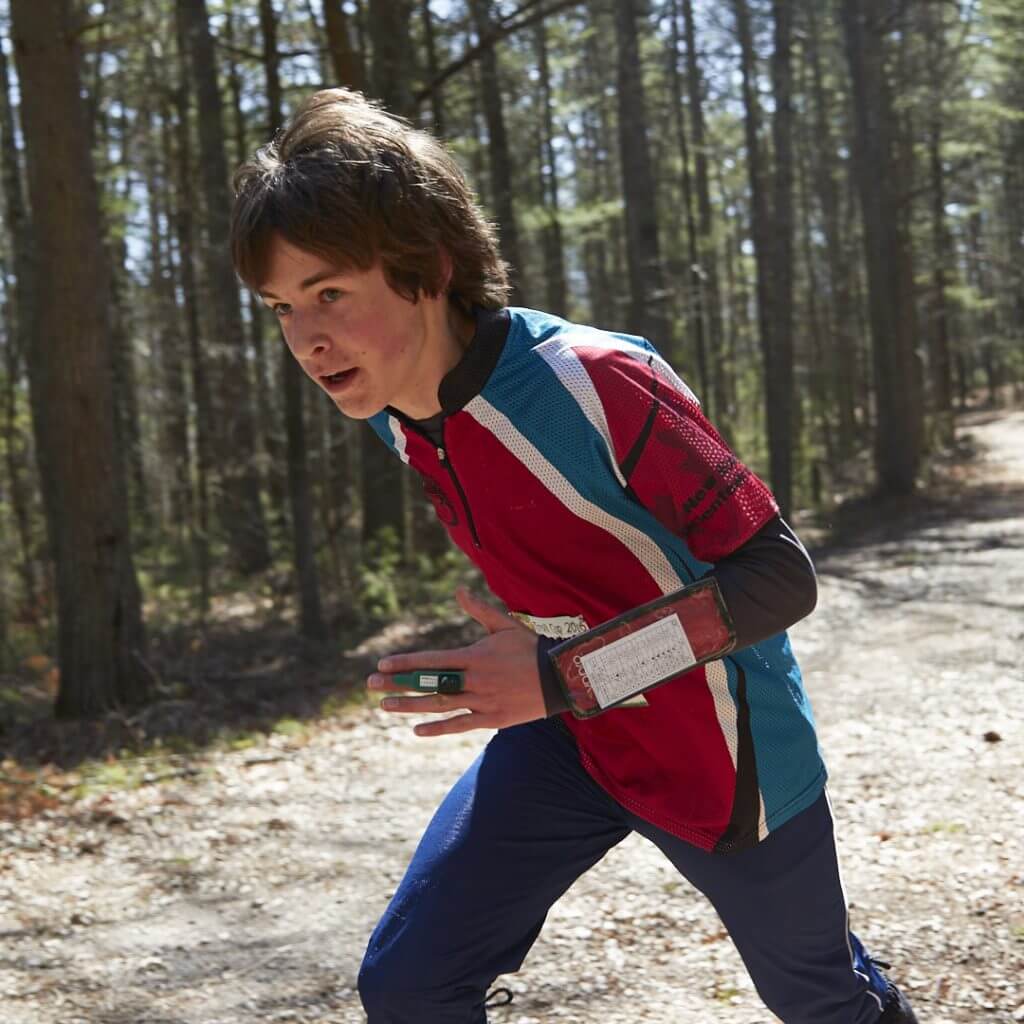 ---
Orienteering Maps
Orienteering maps are drawn to a large scale when compared to most topographic maps. Most commonly they are 1:15000 (1cm=150m) or 1:10000 (1cm=100m) but for orienteering in parks you use a map drawn in a scale of 1:5000. All maps use an internationally agreed set of symbols and these are logical and easy to learn. You should absorb much of the information simply by attending your first few events. Most orienteering maps will also provide a detailed legend to help you understand the map.
Orienteering maps are drawn using magnetic north rather than 'grid' or 'true' north, and are printed in up to five standard colors. The colors are an integral part of the map symbols: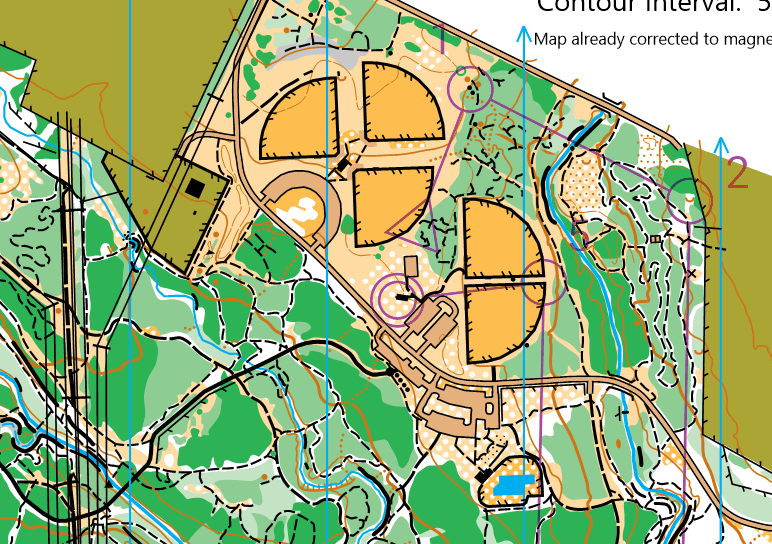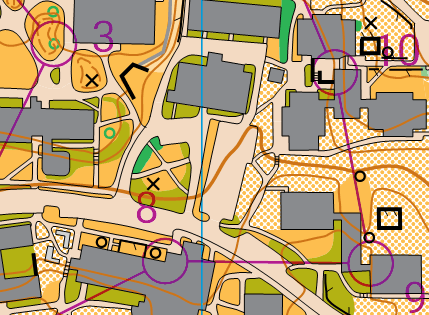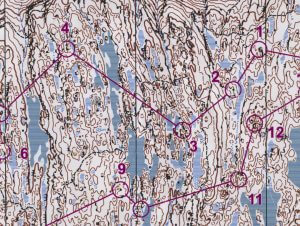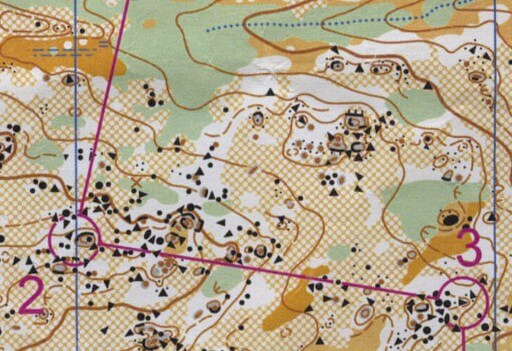 ---
Control Descriptions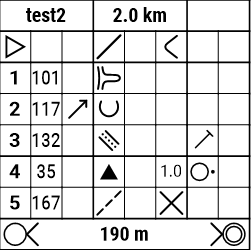 Along with your map, you will often be provided control descriptions. Control descriptions provide the number of the control marker and describe its exact location. If you have found a control that isn't the correct number indicated on your description sheet, it isn't your control!
Descriptions will be provided either as symbols or, for beginners, in written words. The symbols are part of an international standard allowing you to orienteer in any country in the world without speaking the local language.
---
Variations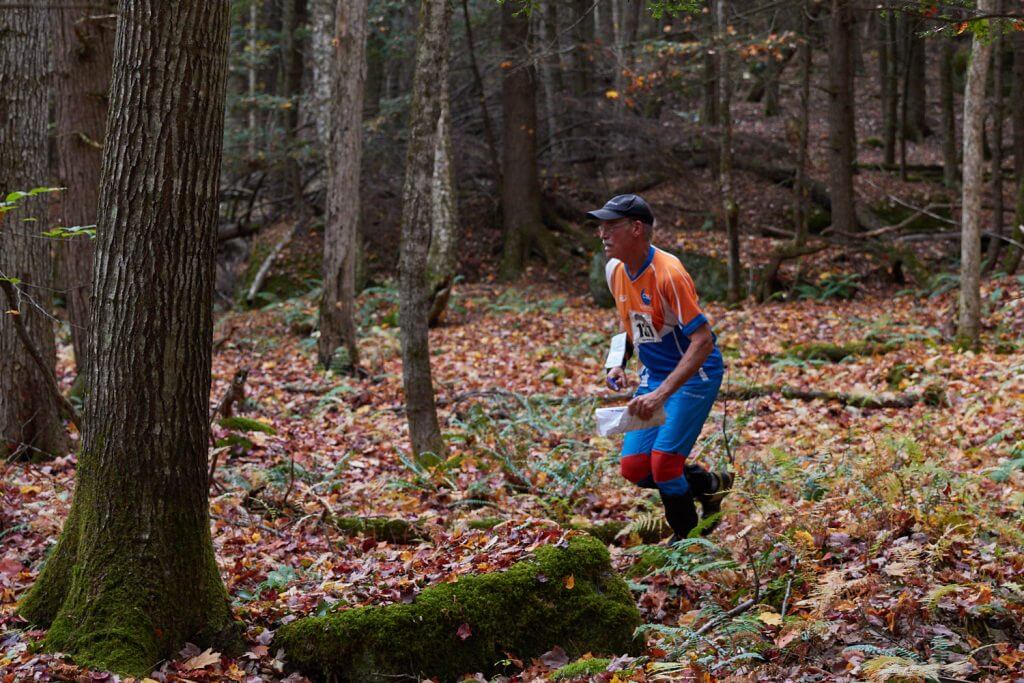 Foot (traditional)
This variation combines hiking or running with navigation to complete a course or receive as many points as possible. Find your next Orienteering Event.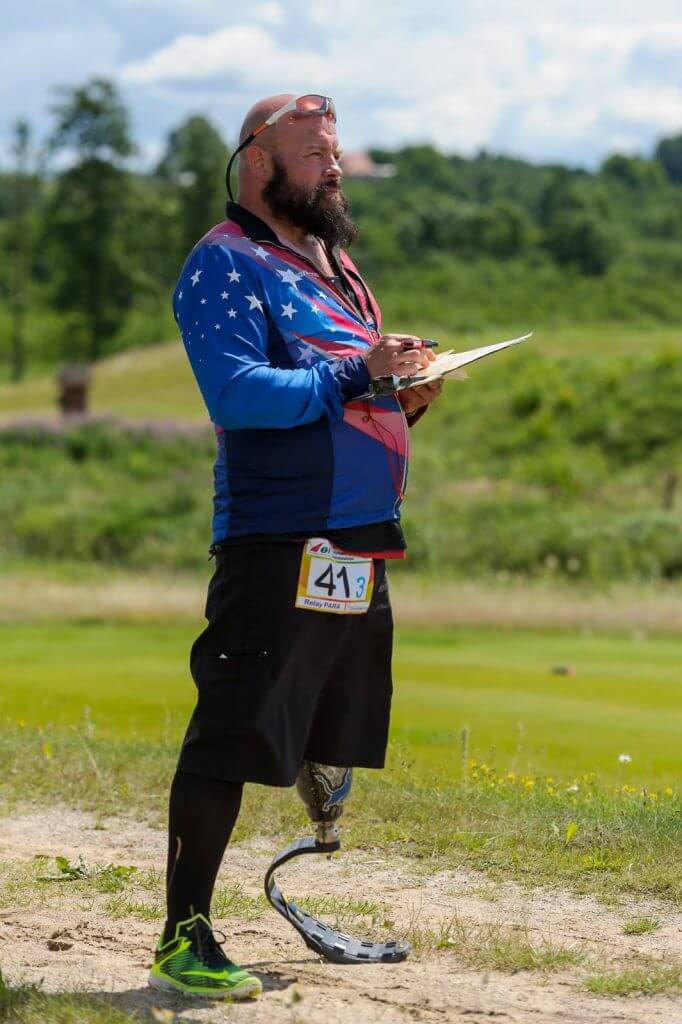 Trail
This variation involves precise reading of the map and terrain. Trail orienteers must identify decoys and the appropriate controls shown on the map. It is usually conducted on trails and is accessible to physically disabled participants. There is no timing between points nor any route choices. Accuracy is the objective of this variation.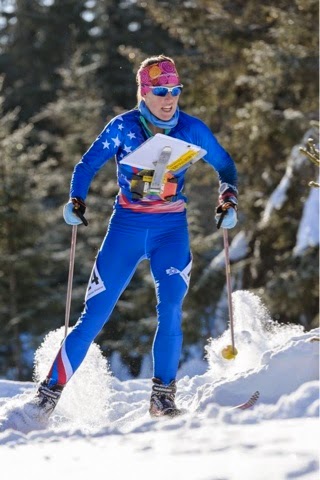 Ski
Ski orienteering combines cross-country skiing with navigation focusing primarily on route choice. Ski-orienteers are provided a topographic map that shows trail navigability in the snow. The map is carried using a map holder strapped on the chest. Competitors sometimes might be forbidden to leave the trails. Find your next Ski Orienteering Event.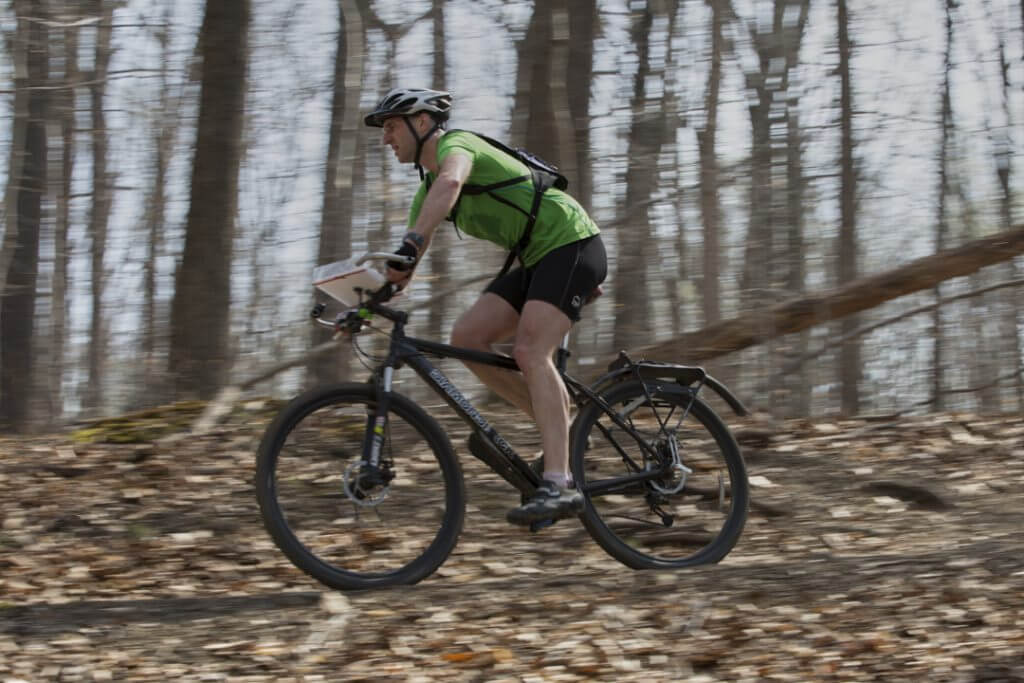 Mountain Bike
Mountain bike orienteering (MTBO) combines mountain biking with navigation, focusing primarily on route choice. Mountain Bike Orienteers are provided with a topographic map showing trails indicating their navigability for riding. The map is carried in a map holder attached to the bike. Competitors are often forbidden to leave the trails. Find your next MTB-O Event.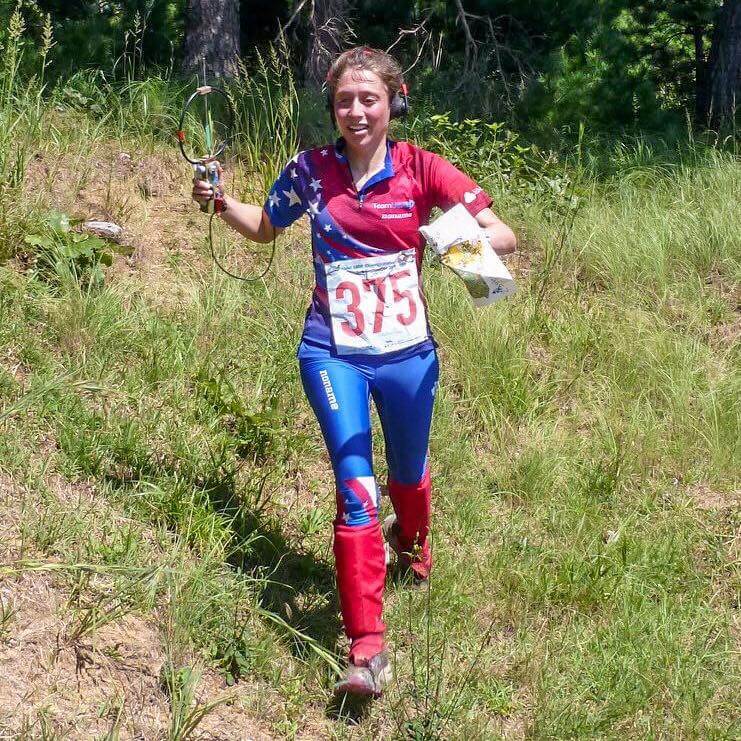 Radio Orienteering (Radio-O)
Radio Orienteering (Radio-O) is also known as Amateur Radio Direction Finding (ARDF) or "foxhunting." Radio orienteers use a directional radio receiver, compass, and map (with only start and finish marked) to determine the location of the transmitters (foxes) in the forest, choose the best order in which to find them, and finally to navigate to them. Learn More and find your next Radio-O Event
---
Course Types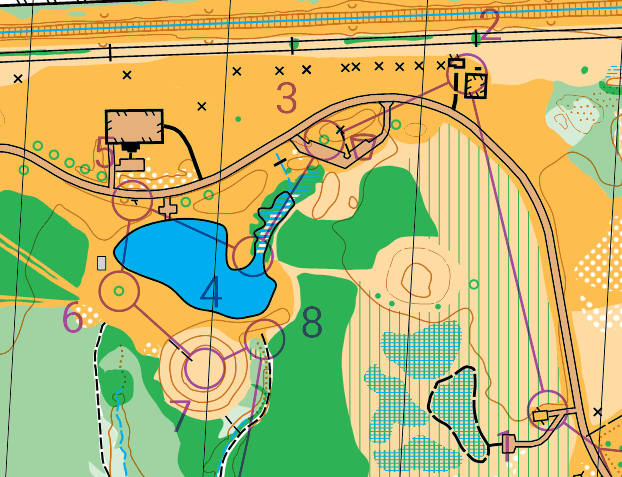 Standard (Point-to-Point)
The standard format is used for most events and formal competitions. Competitors complete a designated course of specific controls in a specific order. An interval start is used with each competitor starting at a different time. There are multiple courses available, each with a different difficulty and length. The winner for a course is the person with the fastest time on that course.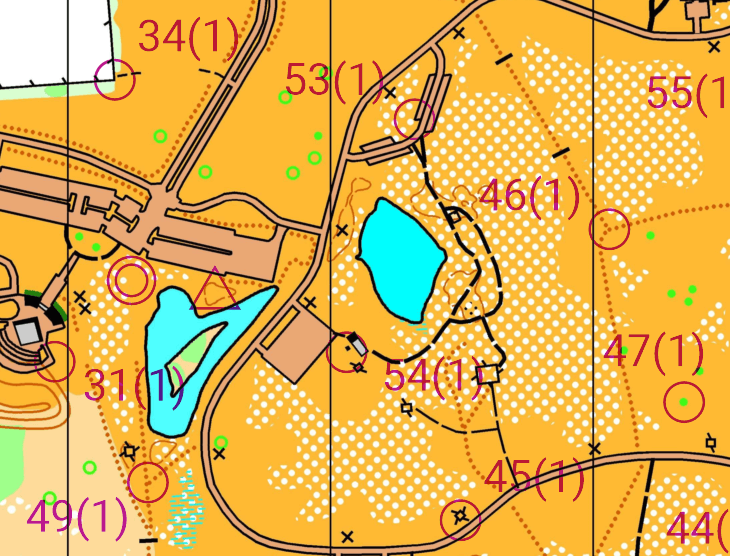 Competitors visit as many controls as they can, in any order, within a specified time limit. A mass start is used with all competitors starting at the same time. Control point values are often weighted based on difficulty and there are usually a hefty penalty for exceeding the time limit. The winner is the person with the most points; scoring ties are broken by the faster time. Rogaining is a long (2-24hr) score course often using a small scale map (up to 1:50,000).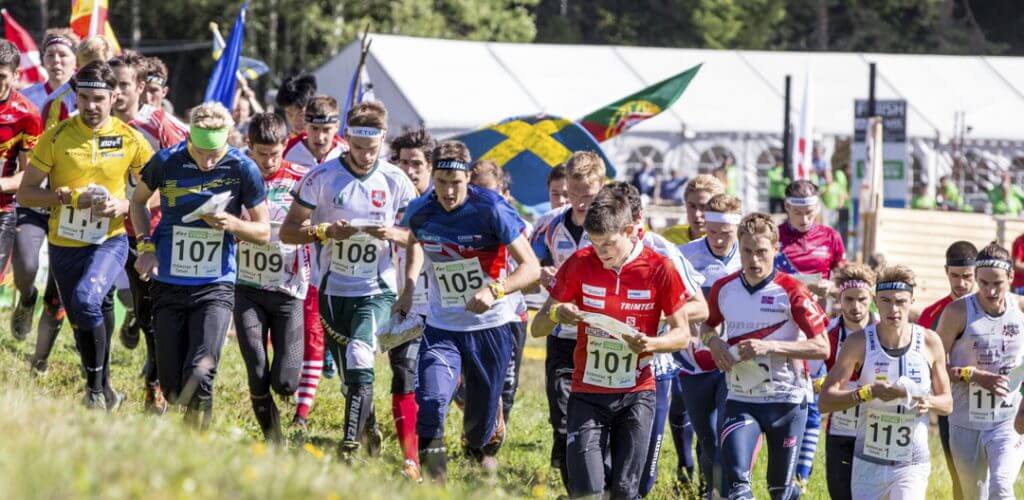 Relay
This is a team competition. The first competitor in a team completes their course (standard type) and tags off to their teammate who completes their course (standard type). A mass start is used with all first leg runners starting at the same time. Often these courses are forked to ensure an each competitor is navigating.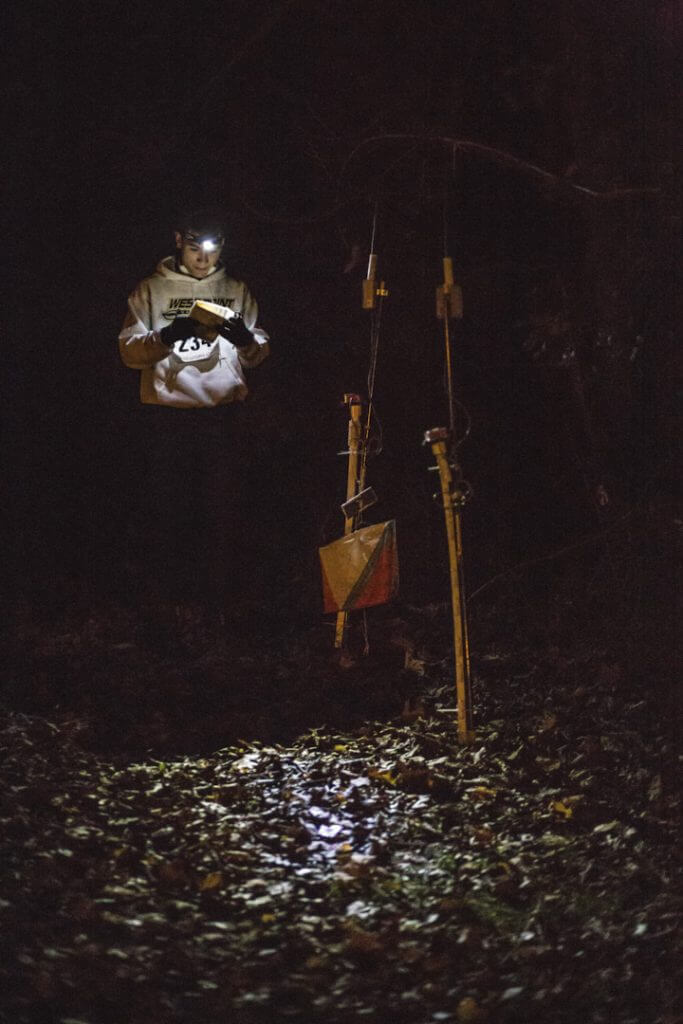 Night
Night orienteering is any one of the above styles held at night. Each competitor has a headlamp to aid them along their course. Controls are usually reflective, aiding the competitor.
Other
Goat – Skip a control of your choosing
Anything you can dream up!
---
Course Styles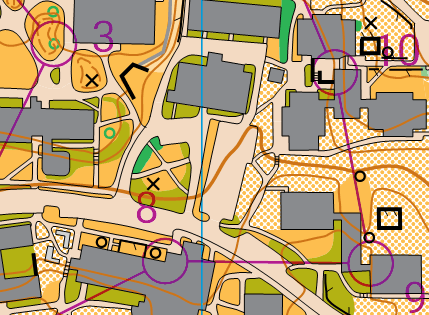 Sprint
Sprint courses are courses that often take place in urban environments (parks and college campuses) using a large scale (1:4000) map. They emphasize fast running and decision making.
Expected winning time of 12–18 minutes.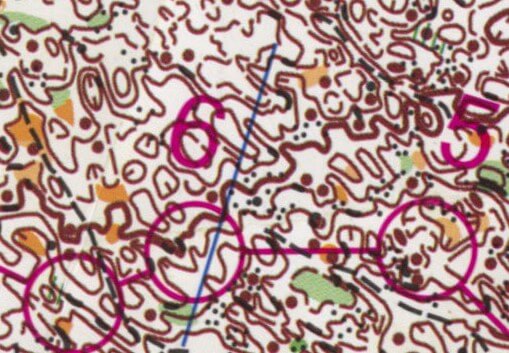 Middle
Middle distance courses are intended to focus on technical map reading in detailed terrain.
Expected winning time of 30-40 minutes.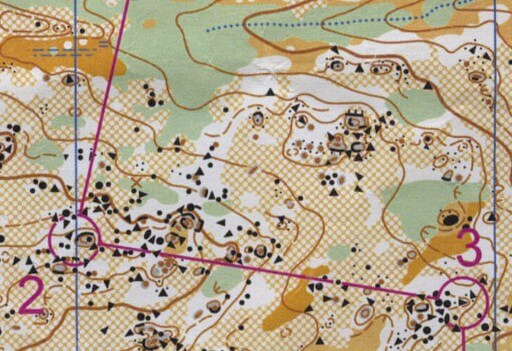 Classic
A classic course is a traditional course which combines route choice, terrain running, and technical navigation.
Expected winning time: 30-80 minutes depending on course level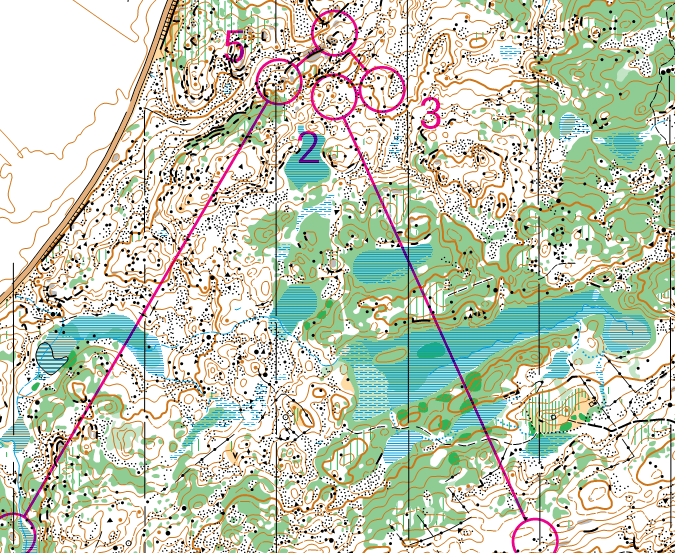 Long
Long distance courses emphasize route choice and terrain running.
Expected winning time: 30-100 minutes depending on course level
---
Course Difficulty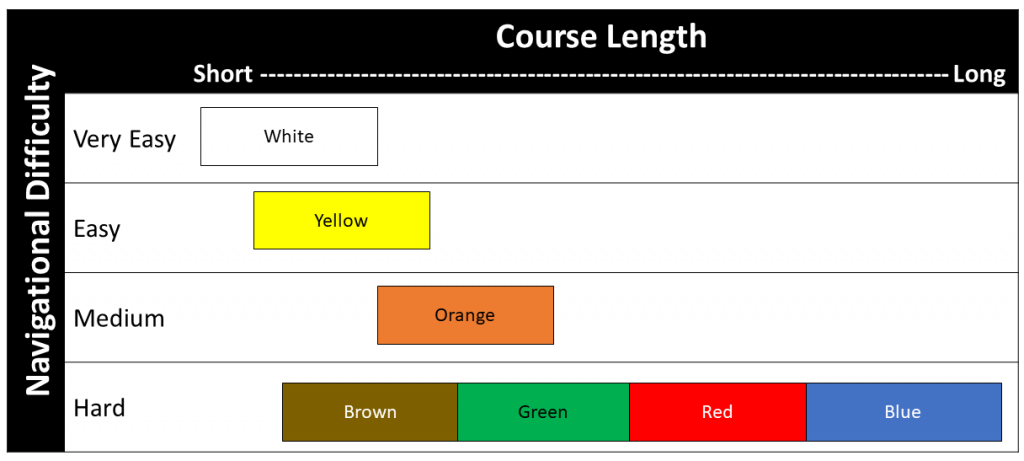 These course colors are unique to orienteering in the US. Other countries will have different naming methods.
---
British Orienteering Federation's Newcomer Guide
This video provides a summary of all the items above.