Race Discounts on OUSA-Sanctioned National Meets
Active OUSA members receive a per-race discount when they register for nationally sanctioned events and championships. The discount is applied when you register for an event using your valid membership number.
---
Rental Cars
Receive discount when renting a car from Hertz. Make sure you add the Orienteering USA Discount code (on the right)!
---
Hotels / Motels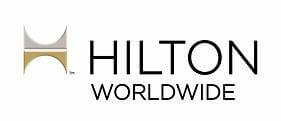 Save Money on Hilton Hotels for Business, Leisure and Orienteering
To help Orienteering USA members save money on business and personal travel, we have teamed up with Hilton Hotels to offer the following program.
OUSA members can earn free stays at Hilton Hotels by becoming a member of the Hilton HHonors club MVP program and earning points towards free nights.
OUSA members can save money at identified Hilton properties during national events.
Start saving by becoming a member of the Hilton HHonors club and earning points toward free nights
By joining the Hilton HHonors club Orienteering USA members earn points towards free nights. Per the rules of the program, OUSA members can redeem these points at Hilton properties. To become a Hilton HHonors member visit www.hiltonhonors.com. It's free to join.
OUSA members can also Fast Track to Gold status with just four stays in 90 days once enrolled. HHonors Gold members receive space-available upgrade, complimentary continental breakfast at select brands. and a 25% bonus on all base points, getting you to free nights even faster.
Once a Hilton HHonors member, OUSA members are eligible to save more through Hilton's MVP program
Once you are a Hilton HHonors member, you can save up to 20% off of Hilton's best available rate at their hotel through Hilton's MVP program. For travel other than to national orienteering events where Hilton is a recommended hotel, OUSA members can save money by booking their rooms online at stay.hilton.com/mvp. Orienteering USA members may be asked to present their OUSA membership card upon check-in to guarantee the rate. (For national events, the hosting club will provide booking instructions.)