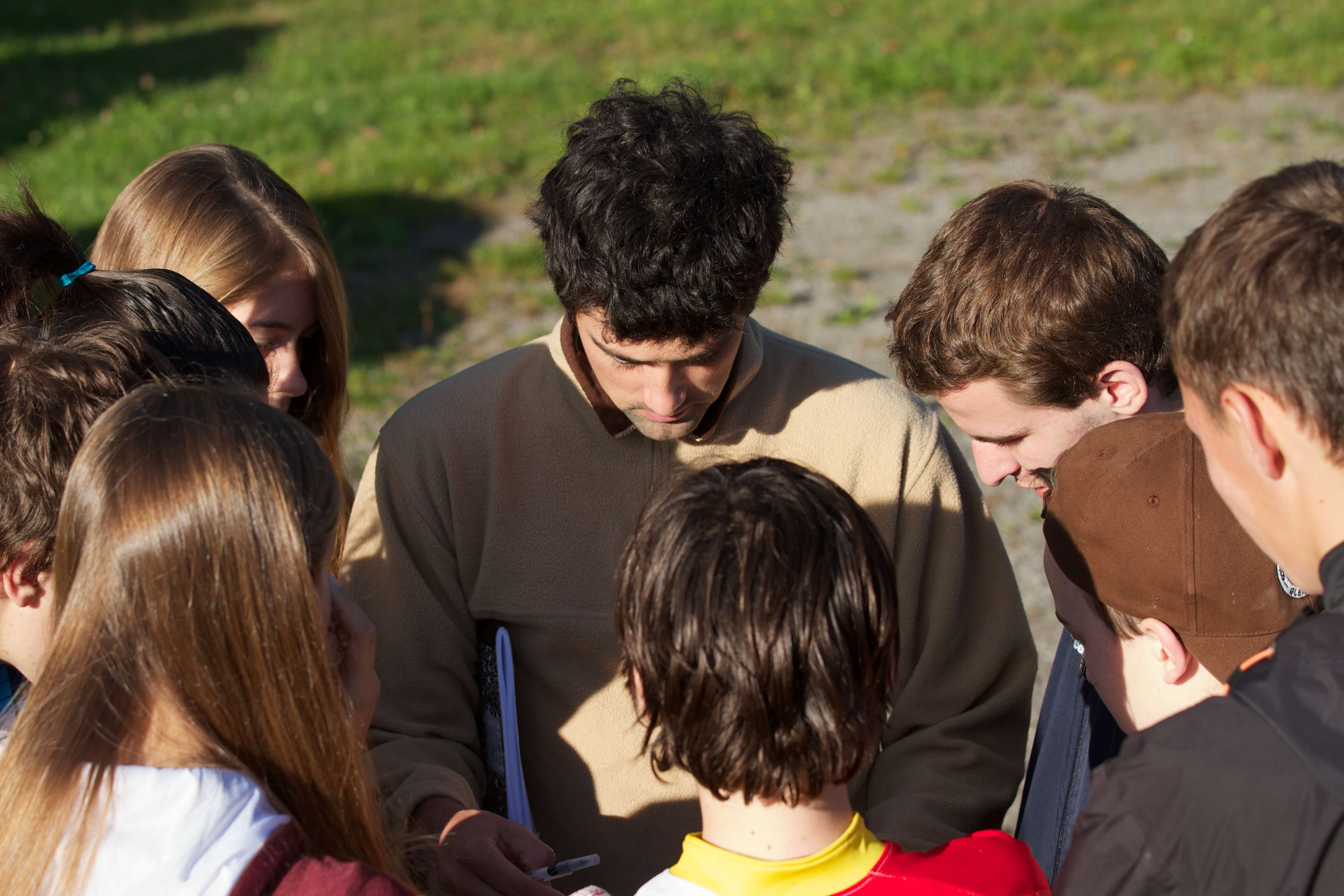 Coaching
What is a coach?
If you're committed to making someone else better, you're a coach. And there are lots of tools to make you an even better orienteering coach; these include skills training, orienteering coach certification, guides for coaches, and awareness of the warning signs of coach/athlete misconduct.
National Coaching Certification Program
One of the most lasting effects of any sporting association is the development and training of individuals to teach, coach, and communicate the essentials of that sport to others. Orienteering USA needs to develop a pool of interested and qualified coaches who can introduce the sport to novices and juniors, as well as produce athletes who can move forward into the international arena as elite orienteers.
The National Coaching Certification Program, created with a grant from the U.S. Olympic Committee, prepares individuals to become coaches through educational workshops and clinics, written materials for study, and practical experience.
There are three orienteering coaching levels:
Level 1 involves basic knowledge of coaching and physical conditioning and the ability to communicate the principles of orienteering to newcomers.
Level 2 involves an increased knowledge in these areas and the ability to coach competitors to within 25% of the winning times in open age competition. Level 2 coaches can also train Level 1 coaches if they have been qualified as a trainers who can certify others (see the note at the bottom of page 2 of the Level 2 Application)..
Level 3 coaches are expected to be able to train Level 2 coaches and coach competitors at the national and international competition levels.
To prevent any abuse or misconduct within the orienteering community, all coaches must be Safesport Certified.
To date, the program has trained about 200 Level 1 coaches. Bob Turbyfill, Orienteering USA Coaching Committee chair, is working to increase the numbers of Level 1 coaches, and to get those already certified more active within their clubs and nationally as well as working on their Level 2 certification. Level 3 certification is for those coaches who have already achieved Level 2.
If you have been coaching orienteers and would like to apply for accreditation, see the certification applications below (Level 2 is for those already accredited at Level 1, Level 3 for those accredited at Level 2).
Additionally, all coaches are required to be SafeSport certified.
Send completed applications (by email or snail mail) to: Bob Turbyfill, 5015 Angel Fish Ct., Waldorf, MD 20603
List of Certified Orienteering Coaches
---
Resources
Orienteering USA coaching manual – Coaching Orienteering (158 pp), includes dozens of exercises for orienteers of all levels.
To order, send your name, address, and $14.50 ($12.00 + $2.50 shipping/handling) to
United States Orienteering Federation,
c/o Mike Minium
6797 Stillwell-Beckett Rd.
Oxford, OH 45056-8870.
Note: The Orienteering USA Coaching Manual is NOT an introduction to orienteering. It is a reference for the coach who is trying to prepare his/her team for a higher level of orienteering competition.
---