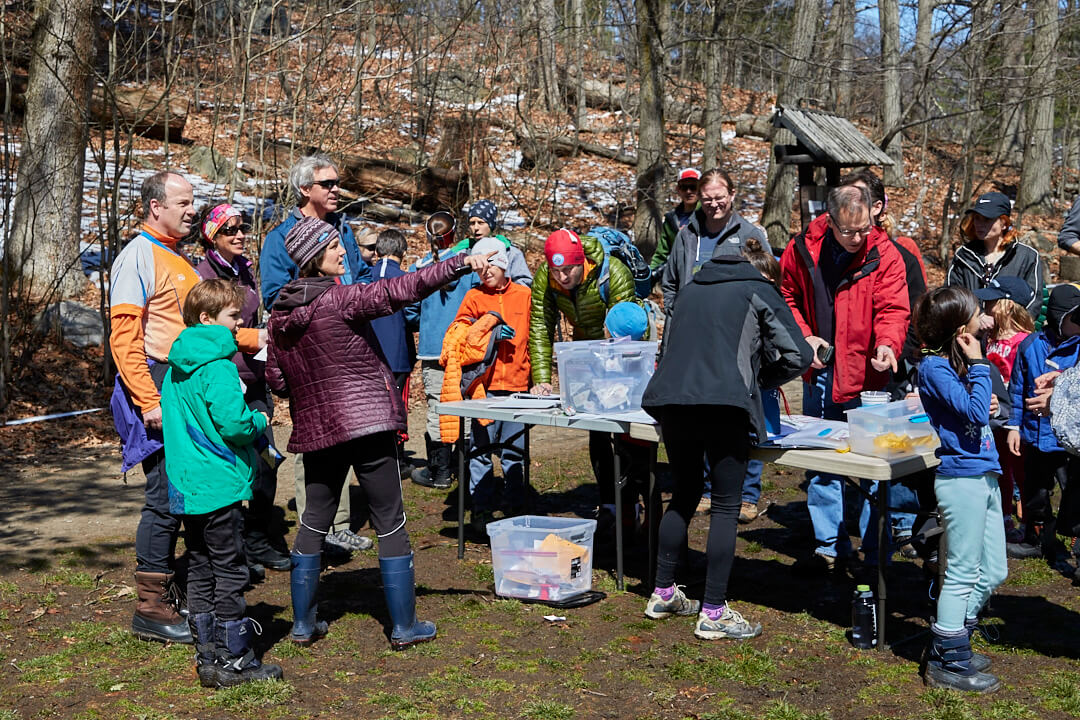 Support
As the national governing body of the sport, Orienteering USA's vision is to create a single, unified orienteering community…an orienteering nation. A community committed to filling the forests, the woods, the parks and the fields with new, enthusiastic orienteers. We can do this with your support.
---
How to Donate
Online
To designate a memorial and/or honorary gift, or direct a donation to specific uses, use the comment box on the form. Thank you for your support.
Mail
If you prefer, you can mail donations (payable to OrienteeringUSA or United States Orienteering Federation –no acronyms, please) to:
Orienteering USA
509 Seeman Road
Virginia Beach, VA 23452
Note: Orienteering USA (also known as the United States Orienteering Federation, Inc.) is a nonprofit, 501(c)(3) organization, EIN 54-0913876. Donations qualify as charitable contributions if you itemize deductions on your income tax return. All donation requests are intended for our membership. A very small portion of your donation goes toward credit card processing fees if online donations are used.
Need more information about donating? Contact Shawn Callahan.
---
Where Will Your Donation Be Used?
Orienteering USA Programs
Giving Where the Need Is Greatest
By giving to where Orienteering USA's need is greatest, to our Programs, you provide the organization with the flexibility to invest your donation where it will make the most impact. It could be to: develop and support a new club, grow orienteering among different types of youth groups across the country, develop environmental impact studies, provide services for our clubs, create new and update old maps, and much more.
Team USA
Every year, Orienteering USA sends dozens of athletes abroad to compete in World Orienteering Championships in the disciplines of Foot, Mountain Bike, Ski, and Trail Orienteering. Our athletes are required to provide at least 50% of their funding in order to represent the United States abroad. They need your help. By directing your gift to a Team USA squad, you can help these athletes perform at the highest level.
Endowment Fund
The Endowment Fund is the long-term investment vehicle for Orienteering USA. Funds from lifetime memberships and directed donations are invested by the Fund and a portion of the returns are distributed to Orienteering USA each year to help with operating expenses. Since it was created in 2002 the fund has provided over $70,000 to support Orienteering USA operations. Over the long term, the goal of the Endowment Fund is to grow significantly through increased donations (especially Legacy gifts) and investment returns. The Endowment Fund is a way to give a lasting legacy to Orienteering USA, one that will carry on for years. Those wishing to remember Orienteering in their will know that long after their passing they will still be helping to move the organization forward. Remember that donations to the Endowment Fund and Orienteering USA may have tax benefits to you if you itemize deductions. The donations can be in cash, stock, or other forms, and may help reduce capital gains on a security. Donations help to make a lasting legacy for the sport of orienteering that has given you and your family a lifetime of great memories and friendships. For more information contact Endowment Fund President Chuck Ferguson, or the Orienteering USA President. Click here for a copy of the Endowment Fund Bylaws. Endowment Fund annual reports are available at the links below (PDF):
Endowment Fund Bylaws
Endowment fund Annual Reports
---
Other Giving Opportunities
Major Gifts
Over the past few years, Orienteering USA has benefited from major gifts in the five- and six-figure range. Some of these gifts were for one year and others for multiple years. In each case, Orienteering USA worked with the donor to develop customized programs. Whether it is funding starts and membership or other important programs, Orienteering USA will work with you. Contact the Orienteering USA President for more information.
Planned Giving
Perhaps you would like to remember the sport of orienteering and Orienteering USA with a planned gift. Your gift will secure the long-term growth of the sport and, should you choose to do so, preserve your legacy. For more information contact Endowment Fund President Chuck Ferguson, or the Orienteering USA President.
The Iain Wilson Character Through Competition Award
This award is presented annually to two young orienteers, and one junior orienteering program, who embody the spirit of longtime contributor to the sport Iain Wilson. Contact Marc Balcer. Learn more about the award.
Amazon Smile
If you shop on Amazon.com they will donate a portion of the purchase amount to Orienteering USA via their Amazon Smile 🙂 Program.