The 2022 Junior World Orienteering Championships will be held July 10 – 16, 2022 in Aguiar da Beira, in the center of Portugal.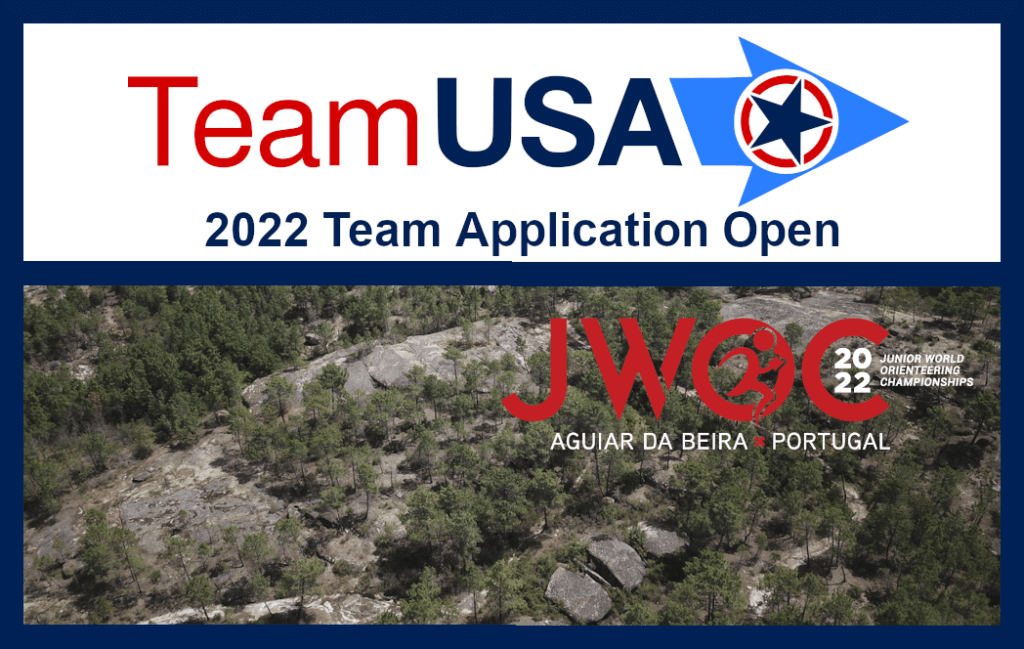 Selection of the 2022 JWOC Team will be by petition and applications are now being accepted. Please review the 2022 JWOC Team Selection Criteria document in the OUSA Library.
Important: Athletes interested in applying for the team should note that participation in at least two races from the following list* of events is required:
Georgia O-Fest, Jan 14-16, Georgia
2021-22 Cascade Winter League Championship Race 1 (NRE) & Race 2 (non-NRE), Feb 19-20, Washington
Southwest Spring Week, Races 1 & 9 (M Red/F Green), Feb 19 & 27, Arizona
DVOA Big Woods National Event, Mar 19-20, Pennsylvania
Junior Nationals/Flying Pig, Apr 1-3, Ohio
West Point 42nd Annual Meet, Apr 23-24, New York
***Students living abroad may submit results from events ranked nationally in those countries.
The team selection petitions will be reviewed & decided by the JWOC Selection Committee. Anyone who wishes to apply to be part of the 2022 JWOC Team needs to fill out and submit the JWOC 2022 Petition no later than March 17, 2022.
Any questions should be directed to Andrea: andrea.schneider@nullorienteeringusa.org.