May 15-16, 2021
The US Trail Orienteering Championships were held this past weekend at the Navy Shipyard in Philadelphia, PA and were hosted by Capital Region Nordic Alliance (CRNA). Congratulations to David Irving (SDO), 2021 US TrailO Champion in the para category and Mika Latva-Kokko (NEOC), the 2021 US TrailO Champion in the open category.
Nice article on the US Champs from Sports & Spokes Magazine which is devoted to wheelchair sports and recreation.
This page will be updated with maps and additional media when it becomes available from the organizer.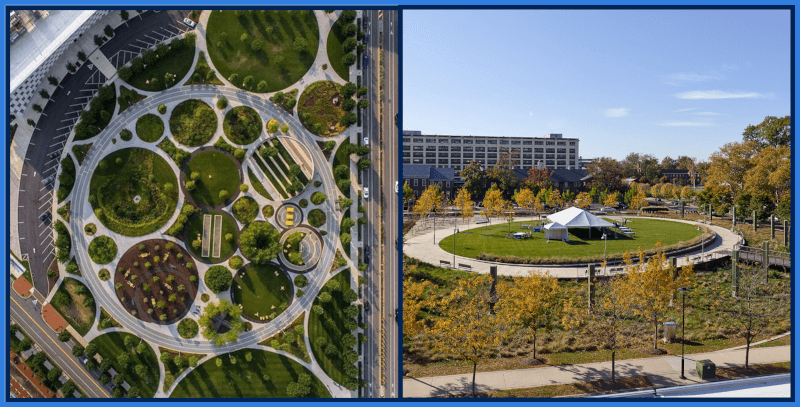 | | | | | |
| --- | --- | --- | --- | --- |
| Place | Name | Class | Points | Time |
| 1 | Mika Latva-Kokko | open | 18 | 37 |
| 2 | Piotr Zielczynski | open | 18 | 42 |
| 3 | Jay Hann | open | 18 | 57 |
| 4 | Rob Wilkison | open | 18 | 78 |
| 5 | Richard Y. Ebright | open | 17 | 29 |
| 6 | Claire Durand | open | 17 | 31 |
| 7 | Samuel Kolins | open | 16 | 28 |
| 8 | Richard H. Ebright | open | 16 | 41 |
| 9 | Alec Richardson | open | 16 | 52 |
| 10 | Sharon Crawford | open | 16 | 64 |
| 11 | Karen Dennis | open | 16 | 65 |
| 12 | David Irving | para | 16 | 90 |
| 13 | Ellen Stefaniak | open | 16 | 104 |
| 14 | Amy Latva-Kokko | open | 16 | 107 |
| 15 | Lena Kushleyeva | open | 15 | 115 |
| 16 | Jim Eagleton | open | 14 | 115 |
| 17 | Jonathan Kuxhaus | open | 13 | 115 |
| 18 | Katja Latva-Kokko | junior | 11 | 55 |
| 19 | Jarmo Latva-Kokko | junior | 10 | 36 |
| 20 | David Urban | open | 10 | 115 |
| 21 | Rhonda Liddell | para | 10 | 115 |
| 22 | Lee Kuxhaus | para | 9 | 115 |
| 23 | Kathy Urban | para | 7 | 115 |
| 24 | Robert Campagnone | para | 7 | 115 |
| 25 | Julius Schram | para | 5 | 115 |
| 26 | Wendy Schram | junior | 1 | 115 |
| | | | |
| --- | --- | --- | --- |
| Place | Name | Class | Score |
| 1 | Richard Y. Ebright | open | 199 |
| 2 | Mika Latva-Kokko | open | 243 |
| 3 | Claire Durand | open | 271 |
| 4 | Piotr Zielczynski | open | 284 |
| 5 | Richard H. Ebright | open | 306 |
| 6 | Jay Hann | open | 350 |
| 7 | Jarmo Latva-Kokko | junior | 399 |
| 8 | Sharon Crawford | open | 409 |
| 9 | David Irving | para | 506 |
| 10 | Katja Latva-Kokko | junior | 513 |
| 11 | Jim Eagleton | open | 559 |
| 12 | Ellen Stefaniak | open | 655 |
| 13 | Alec Richardson | open | 666 |
| 14 | Jonathan Kuxhaus | open | 704 |
| 15 | Robert Campagnone | para | 835 |
| 16 | Rhonda Liddell | para | 1037 |
| 17 | Lee Kuxhaus | para | 1191 |
| 18 | Julius Schram | para | 1644 |