Now that the JWOC Team Trials are done and the JWOC 2023 Team has been announced, its time to set our sights on the WOC 2023 Team Trials which will be held this coming weekend at the 43rd West Point National Ranking Event.  Since last year's WOC was a Sprint WOC, this year's World Orienteering Championships will focus on the forest disciplines of Middle, Long & Relay.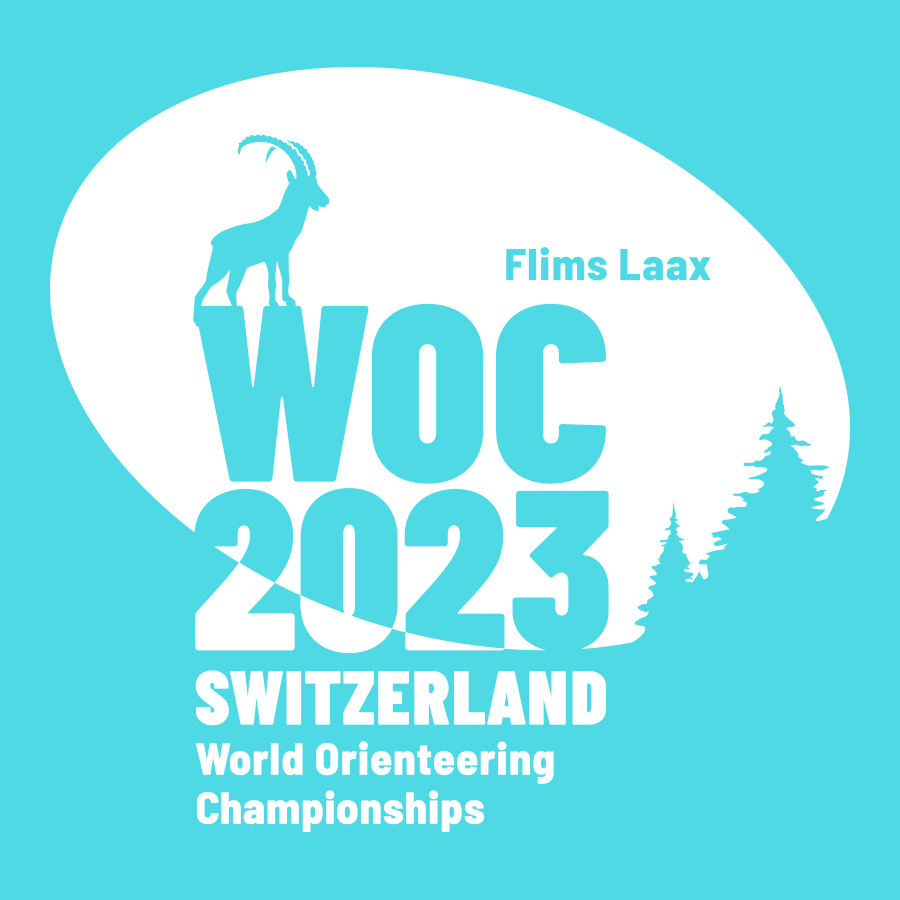 WOC 2023 will be held in Flims Laax, Switzerland from July 11-16.  A strong field on both the men's and women's side are vying for coveted spots on this year's team.  In order to properly challenge our athletes, the long TT course for the women will be approximately 9.6km with 405m of climb and the men's TT course will be 13.7km with over 500m of climb on the optimal route.  And this is at West Point folks, so it will be a truly epic battle.  The M-21+ and F-21+ winners for each race (Middle & Long) will earn an automatic spot on the WOC Team, as well as the athletes with the best combined results.  You can read the full WOC Selection Criteria here.
Let's take a look at who is currently entered, starting with the women. Names in bold type are current members of the US National Team and they are ordered by their current Eventor World Ranking score. Good to see some Junior Squad members stepping up to take a shot.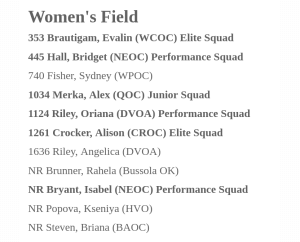 Over on the men's side, an interesting mix including three of our european based TeamUSA athletes. Our top two contenders both reside in Switzerland where WOC will be held, but not far behind them are perennial local favorites Greg Ahlswede and Joe Barrett, both of whom have a pretty good handle on what West Point may throw at them, particularly in the long. They will be a couple of interesting races to watch for sure. Who do you think is going to come out on top?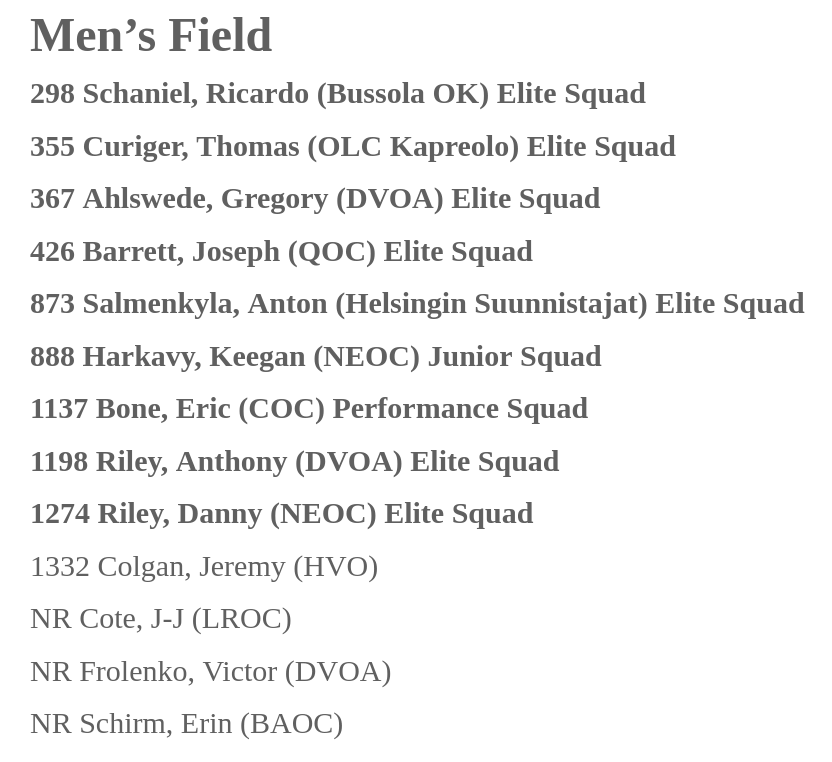 Guess the WOC Team Members!
See how well you can predict who will make the US Team to compete in the World Orienteering Championships in Switzerland this summer!
Pick four Team members and one alternate of each gender. (This may not be the eventual team size.)
Donations are encouraged, but not required. To donate, go to the Donate page on the OUSA website, and select "4 TEAM USA:National Foot-O Team." Funds will help the team with WOC expenses.
Donation Form (orienteeringusa.org)
The person/people who most closely choose the Team members will get a shout-out in the OUSA Newsletter, (and maybe a map souvenir from WOC).
DEADLINE: please submit this form by 8 AM EDT, 15 April, 2023.