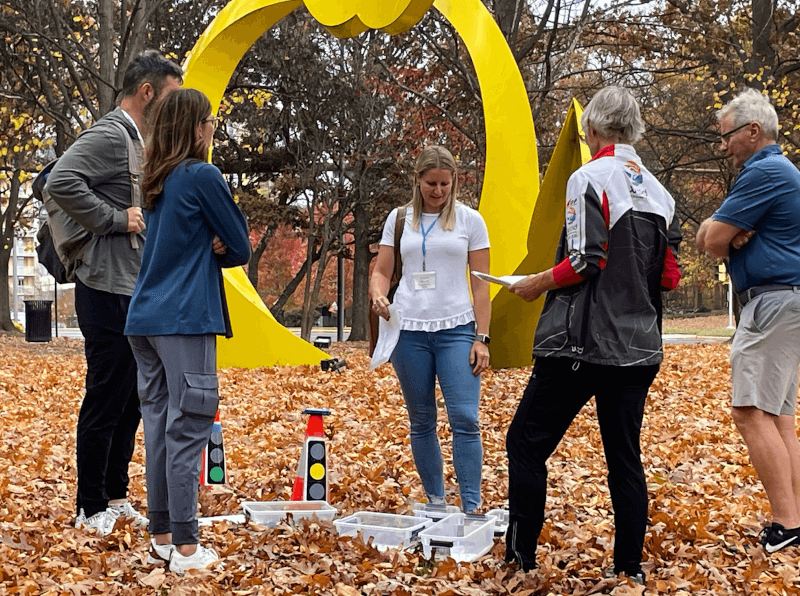 The convention was attended by several hundred teachers and others involved in PE education. We were invited to present by Austin Kulp, the president of VAHPERD, who previously had a map made through Orienteering USA's Youth Mapping Program for his school. 
Barb Bryant shared the Youth Mapping Program (YMP), which is an OUSA program to get good orienteering maps made for schools and other youth-serving organizations, and to help teachers with ideas for how to use them.
Navigation Games presented its school lesson plans for elementary and high school students. We set up our fun Geometric Animal-O activity indoors for the attendees to try out. There was a lot of laughter as they scurried about the conference room trying to find the right animal control. We also had SPORTident courses and Poison Score-O in a tiny park across the street from the conference venue. Andrea Schneider of OUSA's YMP created a base map on short notice, and Barb created the map remotely using Google Street View. Several people took advantage of the spectacular fall weather to enjoy the outdoor courses.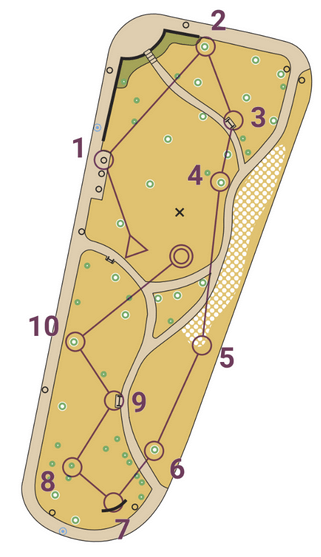 Don Fish from Quantico Orienteering Club gave examples of how the club works with local schools, and invited the teachers to attend a QOC meet. He also asked them to get in touch with him if they want advice or collaboration on getting started. Don feels strongly that we need to bring more young people into the sport, because many of us orienteers are getting older!
The participants were enthusiastic about the possibility of including the demonstrated activities in their teaching.
We'd like to encourage clubs to connect with their state's PE conference. We'd be happy to give advice for a fun and informative session. We created a companion website for our presentations; feel free to take anything you find useful! The website includes the slide presentations that we went through at the beginning of our 50-minute sessions.
---
This post was authored by Navigation Games president Barbara Bryant. If your club has news items of general interest to Orienteering USA clubs and members, please contact us at webmaster@nullorienteeringusa.org.