So many of you are deeply dedicated to growing youth involvement in Orienteering. We know the critical role that these same youngsters have in spreading the word and inspiring their peers. That's why we created the Wilson Community Growth Grant. The grant provides $1,000 to projects and organizations dedicated to growing youth Orienteering.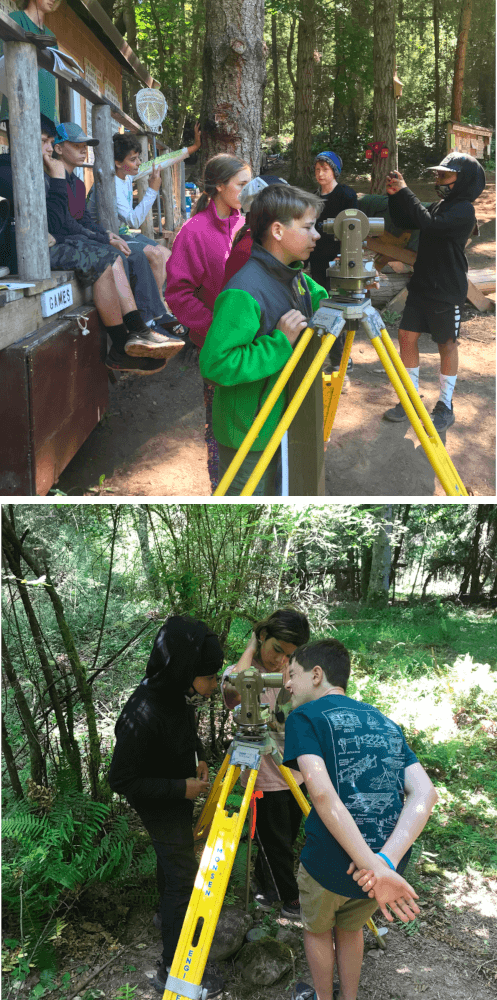 One need only look at the growth of Navigation Games, a 2017 Wilson Community Growth Grant Winner, led by Barb Bryant. As the organization matures, we begin to see alumni of its program being the next generation of coaches and leaders. Awards have also funded construction of permanent courses including at the Madison School Forest (WI) and our 2022 awardee, Scout Troup 4090 of Washington State.
Scout Leader Eric Stone writes enthusiastically "Being located on an isolated island (San Juan Island, WA), an hour's boat ride from mainland Washington, provides enough challenges for our local youth community to participate in orienteering meets and competitions. The Wilson Grant Foundation has provided us with all of the tools and navigational aides necessary for us to run a multi-faceted Orienteering, land navigation program."
"The Wilson Community Growth Grant enabled us to not only obtain compasses, orienteering flags, stamps, and cards, but has allowed us to begin laying out permanent long distance courses connecting our two US National Historic Parks at opposite ends of the island."
The Troop is planning an April 2023 inaugural event, "We will be inviting teams of scouts to navigate a course through the neighboring national park. We already have our patches in hand, and will start advertising soon."
Applications for the 2023 Wilson Community Growth grants are currently being accepted and will close on February 1st, 2023.